Citigroup Analyst Edward Morse on Commodity Prices
Citigroup's head of commodities research on the forecasts for oil and metals in 2014
by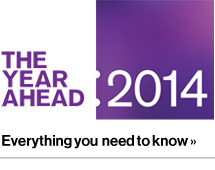 The commodities research chief discusses the outlook for 2014 prices.
What's the outlook for global energy markets?
The North American energy revolution is continuing—actually it's accelerating in both the U.S. and Canada. It is about to start opening up in Mexico when industry reforms go through. It's going to go to the rest of the world. So one of the great benefits is that markets are going to start taking over from politics in the energy world.
What does this mean for U.S. markets?
The U.S. is basically a winner, largely because the U.S. is likely to have the lowest energy prices in the world—natural gas and electricity as well as petroleum products. We can rival Qatar as the lowest-priced energy producer in the world when it comes to natural gas.
American energy-intensive industries will boom over the next five years. We're starting to see it in fertilizers, in methanol. We'll see it in petrochemicals. We're seeing new steel construction based on natural gas rather than coal.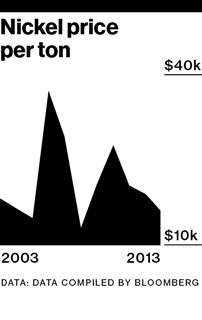 What's your forecast for key industrial commodities like nickel and copper?
On the whole, the industrial metals have a much shorter investment cycle than the energy commodities. There have been huge investments in copper, which led all commodities up from 2003 to 2008. Copper had a 400 percent price increase during that five-year period. And that spurred on investment. Now the copper market is going to see oversupply at least through 2015 and 2016.
The Indonesian government, a not-insignificant exporter of nickel, says it is going to ban nickel exports at the end of the first quarter. And it looks like politics are moving in that direction.
If mining companies dial back, what does this mean for stocks like Caterpillar?
I think when you see the miners pulling back on their capital expenditures, and one of the big ones just announced a 25 percent cutback, that does affect the industrial companies.
Is the slump in commodity prices all about slower growth in China?
Well, China is part of it, but not all of it. I think the real story in commodities is, and always has been, on the supply side rather than the demand side. In the commodity world, investors move from overinvestment to underinvestment back to overinvestment. When you get to the peak of underinvestment, it looks like prices will go up forever.
Back in the late 1990s, oil prices were getting down to $10 per barrel. And all of a sudden, things tightened up. Now, when you look at what really is new, you have to consider the supply effect from the economics of shale production. That's a dramatic development from things we have seen in the past, and could mean oil prices heading lower than $90 per barrel.

Before it's here, it's on the Bloomberg Terminal.
LEARN MORE