Valve's Steam Machines Join Game Console War
The PC game developer takes on Sony and Microsoft in living rooms
by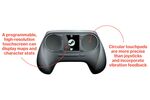 These are perilous times in the console video game business. The industry's revenue fell 32 percent, to $13.3 billion, from 2008 to 2012 and is forecast to decline again this year, according to market researcher NPD. In August, Nintendo cut the price of its year-old Wii U system, having sold less than 5 percent of the 9 million consoles it aims to sell by next April. With the popularity of cheaper, more portable games for smartphones and tablets, it's Sony and Microsoft's turn to prove there's still a place for consoles as they ready the PlayStation 4 and Xbox One for Black Friday shoppers.
So why is game developer Valve, known for its sci-fi thriller franchise Half-Life, preparing to launch a range of expensive consoles in this ultracompetitive market? The Steam Machines, tentatively slated for release in early 2014, will vary in price from $500 to $900, according to Wedbush Securities analyst Michael Pachter, and will run on Valve's new Linux-based SteamOS operating system. The aim is to leverage the success of its online site (also called Steam), which has attracted about 65 million users to buy and download games designed for PCs and laptops.
Valve designed its console with a dual-trackpad controller to make games more immersive than those possible on a PC. It also hopes to get a piece of the console market. That requires happy PC gamers to migrate to the living room. "I'm skeptical because I think the reason PC gamers are PC gamers is they like using keyboards and mice," Pachter says. "Valve has to prove they can deliver something others haven't."
What Valve does have is a massive following that comes close to the installed user base of the current-generation Xbox and PlayStation. Steam users can play 3,000 downloadable games, and Valve sales have grown 15 percent a year since the service's launch in 2002, according to the private company, which declined to release more detailed financial data. Research firm IHS estimates that Valve's revenue from game downloads topped $1.1 billion in 2012, on par with Grand Theft Auto maker Take-Two Interactive. "We've been hearing from customers for so long that they wanted to make this transition, that it seems to us that this is just another iteration of Steam," says Greg Coomer, a Valve designer who's been coordinating the Steam Machines' development for nearly two years.
With PC shipments—and the growth of its gaming audience—on the wane, Valve may have little choice but to push into other formats. It's keeping costs down by working with undisclosed PC partners and contract manufacturers to develop its hardware, Coomer says. "Some of them will be able to serve millions of Steam customers; some of them are boutique shops," he says of the consoles. To attract game developers, Valve is also trying to lower barriers to entry. It's forgoing licensing fees, which console makers usually charge to sell software for their devices. SteamOS will let developers post updates and fixes for their games without waiting for Valve to test and approve them. Even players will be able to sell new game environments or other features they create for existing titles.
In an effort to diversify beyond games, Microsoft and Sony are focusing more on streaming movies and TV shows from services such as Netflix and Hulu. SteamOS offers similar streaming capabilities, and Valve can help subsidize its console through deals with cable companies looking to tout carrier-exclusive content, says Ben Bajarin, an analyst with advisory firm Creative Strategies.
About one-third of Valve's 350 employees are at work on the console project at its Bellevue (Wash.) headquarters, which John Riccitiello, a Valve fan and the former chief executive officer of video game behemoth Electronic Arts, likens to a colony of crazy ants. Workers with wheeled desks and no formal titles recruit each other for projects. The 17-year-old company has no bug-testing department or even a public release schedule for its games, which just appear on Steam when ready. "It'd seem like madness," Riccitiello says, except that 75 percent of the PC game download market is on Steam.
Before it's here, it's on the Bloomberg Terminal.
LEARN MORE