At the SEC, Lunch Is Under Surveillance
Employees are warned not to leave the office for more than 30 minutes
By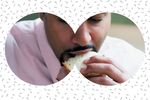 Add the ability to eat quickly to the list of skills needed to work at the U.S. Securities and Exchange Commission. In a dispute that has sent pangs of resentment—and perhaps hunger—across the agency, the SEC's employee union president is warning workers to keep lunch breaks to a half-hour or risk being disciplined as "absent without leave."
"Despite the fact that most SEC employees are often told that they may take an hour for lunch, technically, we are only entitled to thirty minutes," wrote Greg Gilman, an SEC lawyer who heads the agency's union chapter, in an e-mail sent to colleagues on Oct. 24. "Do not fall into the trap of believing that because you are a 'professional' the rules do not apply to you." In his message, Gilman cautioned employees to "be careful not to take a walk to get coffee, even with your supervisor," because "a case may be built very easily based upon these types of behaviors."
Fueling the union's angst is an SEC plan requiring the use of security cards to record the times people enter and exit the building in its offices across the country, a move Gilman wrote would "substantially increase surveillance." He said data from the system in place at the Washington headquarters are increasingly being used in disciplinary cases against employees accused of skipping out of work. SEC officials say the worries are overblown. Although a system keeps track of comings and goings, the agency doesn't check the records unless a manager or co-worker lodges a credible complaint about a particular employee, says spokesman John Nester.
Relations have long been tense between management and the SEC chapter of the National Treasury Employees Union, which represents some 3,000 of the commission's 4,000 employees. Gilman criticized a recent decision by Chairman Mary Jo White to give added retirement and vacation benefits only to managers and has accused the commission of reneging on part of a student-loan repayment program. A July Government Accountability Office report described agency workers as having "low morale" and a "distrust of management." Gilman's note said the union is seeking the help of a federal mediator to resolve the grievance. (Gilman didn't return calls requesting comment.)
"The 'time-clock' issue at headquarters has grown into a festering problem," he wrote, noting that the practice goes against a deal the union negotiated with the SEC a decade ago that Washington office security turnstiles wouldn't be used to track employee movements.
The SEC says there's been no uptick in attendance investigations. Over the past year there were a half-dozen cases where the security information was used as evidence, but no one was disciplined for small outings like coffee breaks, says Nester, who confirms the current union contract calls for only a 30-minute lunch break. Even that may soon be much harder for the bosses to enforce. A new labor contract set to take effect this month allows some union employees greater latitude to work from home, where there are no turnstiles at the door.
BOTTOM LINE -
The bottom line: An SEC employees' union is fighting a security system that lets the agency track when workers come and go.
Before it's here, it's on the Bloomberg Terminal.
LEARN MORE