Fabulist Stephen Glass Just Needs to Leave the Stage
Paul M. Barrett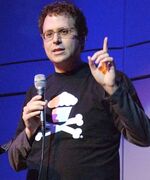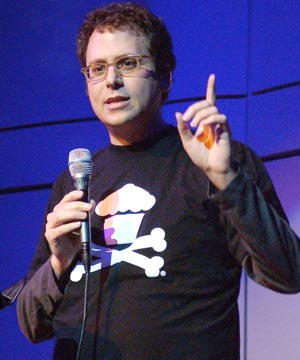 He's back. Stephen Glass, the flamboyant journalist-fabricator, took his campaign for moral and professional rehabilitation to the California Supreme Court on Wednesday. The quest for vindication took the form of yet another appeal of the denial of his application to join the state's bar association.
Stephen, enough already. We forgive you. Go away.
Glass made headlines in the late 1990s—first as a magazine phenom whose splashy articles appeared in the New Republic and other periodicals, and then as a fraudster who acknowledged that more than 40 of his pieces were partially or wholly fake: made up, phony, figments of his imagination. As a next act, Glass attended law school and applied for membership in the California bar. That august body requires that applicants demonstrate "a positive moral character." The bar examiners told Glass he didn't make the cut. Rather than cut his losses, he appealed and got the rejection reversed. Unamused, the state bar challenged the reversal, and the California Supreme Court agreed to have a look.
"Glass invented sources, events and organizations. He concocted quotes," it was noted in the state high court proceeding Wednesday. "On several occasions he told mean-spirited and hurtful lies about real people." And that was from a filing by Glass's attorneys. The hearing in Sacramento went downhill from there, Reuters reported.
Justice Carol Corrigan noted that Glass has not performed charitable good works. "They say character is what you do when no one is looking," Corrigan said. For some reason, Glass insists that everyone look at him. After his professional fall, he wrote a fictionalized book called The Fabulist. The movie Shattered Glass depicted his antics. Justice Ming Chin observed in court that he had received generous compensation for the book, as well as various payments for his fake articles. Did he repay any of the money, Chin asked.
"Not a penny," said Rachel Grunberg, a lawyer for the bar examiners.
Glass's lawyers argued that he has reformed. He says he's not a liar anymore. The question hanging over the hearing, though, is why the State Bar of California has to accept this claim.
There are plenty of non-courtroom law jobs that do not require bar membership. Glass could start a foundation devoted to research on pathological dishonesty and its cures. Whatever he does, he could do it quietly, so the public spectacle of his strange life, and the annoying reminder of all the people he betrayed, would finally fade.
Before it's here, it's on the Bloomberg Terminal.
LEARN MORE