Etsy's New Rules to Allow Bigger Sellers Spark Identity Crisis
The handmade market's new rules make room for bigger sellers
By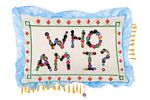 Allison Faunce started selling her handmade children's capes and superhero costumes on Etsy, the online marketplace for homespun crafts, in 2006. Six years later, the Somerset (Mass.)-based designer expanded with the help of a nearby factory in Fall River that manufactures the capes she sells to retailers. Faunce continued to offer items on Etsy, remaining loyal to the site that launched her business, but its rules required items to be handmade. "I was pulling all-nighters to keep up with the capes and turning down orders," she says.
Faunce won't have to turn down orders anymore. In October, Etsy introduced guidelines letting sellers hire employees, outsource shipping and fulfillment, and use manufacturers to produce their designs. In exchange, merchants are required to be more transparent about their businesses. The changes, says Etsy Chief Executive Officer Chad Dickerson, will accommodate growth for the site's sellers. "We wanted to create a set of policies that were expansive and inclusive in such a way that would allow for new technologies, new ways of working together," he says.
Etsy started in 2005, pitching itself as "your place to buy and sell all things handmade." It's since moved beyond that to include more than a million storefronts offering everything from vintage cameras to sewing patterns. Sales on the site this year are expected to surpass $1 billion, according to Etsy. The privately held company says it has been profitable since 2009. The growth has alienated some customers and sellers, who complain that as Etsy has evolved into a sales engine for small businesses, it's lost the handmade ethos that distinguished it from EBay. The new rules, some say, will further dilute the Brooklyn (N.Y.)-based site's original mission.
"It's very difficult right now to determine who is actually handmade and who is a manufacturer or reseller," says Carol Babbitt, a retired teacher who has bought 325 items on Etsy since 2011. She says cheap, mass-produced goods have been rampant on the site for years. (A search for "handmade jewelry" costing no more than 20¢ apiece yields 4,000 items.) Because Etsy makes 3.5 percent on every sale and 20¢ per product listing, members question how much incentive there is to police the shops. It's a common criticism on Etsy's online forums and in interviews with buyers and shopkeepers.
Sellers who violate the rules aren't a big problem, Dickerson says. "We really trust the sellers at large." Last quarter almost 30,000 shops were flagged by Etsy users as suspicious, and more than 25,000 were vetted by the company. Etsy won't say how many shops it has closed.
"One of the flaws about the way we were working up until this point is that information about how things are made … was basically optional," Dickerson adds. Now sellers interested in the new program must apply and get approval from Etsy, which says it will carefully review applications—500 so far—to keep out resellers or manufacturers of mass-produced goods.
Ultimately, Dickerson says, the guidelines are intended to help the artisans and craftspeople already on the site build their businesses and create jobs in their communities: "It's about making factories and production more like Etsy, more human-centered."