business
How BlackBerry and Watsa Can Win With John Chen
By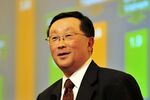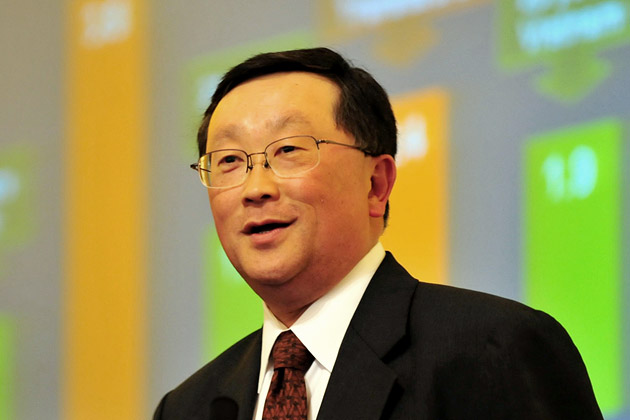 BlackBerry's future suddenly looks a lot brighter. Media reports confirm Prem Watsa's $4.7 billion bid to take BlackBerry private has collapsed, failed, been abandoned, and is now dead. What's fascinating is the deal that BlackBerry's largest investor announced Sunday instead. Watsa's company, Fairfax Financial Holdings, has put together a $1 billion private placement—accounting for one-quarter of the total—that gives the smartphone maker a shot at relevance and real profitability.
The key is how BlackBerry's interim Chief Executive Officer John Chen handles customer relationships and costs while transitioning out of the hardware business. Chen doesn't know much about smartphones, and he doesn't have to. The company's competitive advantage is in its software, BlackBerry Enterprise Service 10 (BES 10), which continues to win new business even as the brand disintegrates before consumers. Spain's NCG Banco and the Australian Transport Safety Bureau are the latest customers to adopt the technology, in part because it works on Android and iPhone devices. Ironically, it never worked on old BlackBerry devices, yet another squandered opportunity at the top.
That's where the opportunity lies and it's a market Chen knows well. As CEO of Sybase, Chen turned a struggling database software company into a leader in enterprise and mobile software. Now he has to convince corporate customers that BES 10 will offer them flexibility, simplicity, and unparalleled security across multiple devices.
The BlackBerry smartphone itself can and should be made by someone else, or die a dignified death. Sure, some people love the QWERTY keyboard, some might even like the tiny screen. But in a business that requires scale, it's not a place where BlackBerry can profitably compete.
The challenge right now is time, which is running out for a company that's burning through cash. Watsa's $4.7 billion offer, had it succeeded, would have increased that pressure by piling on a crushing level of debt. Instead, Chen has to move quickly to cut costs but keep relevant top talent. It doesn't help that Google recently chose BlackBerry's hometown of Waterloo, Ont., to be its sole Canadian tech hub. He has to find a way to hand off the smartphone business without killing its customer base—a task that could take a year or two. And he has to shift management's mindset to competing with other software providers, rather than Samsung or Apple.
It's not an easy task. An impending income tax refund of at least $500 million will help. Even so, BlackBerry's results will no doubt worsen before they get better. Making your money off enterprise IT services sounds less sexy than selling smartphones and sponsoring rock concerts. But shedding hardware can be good for one's financial health. Just ask IBM.
Before it's here, it's on the Bloomberg Terminal.
LEARN MORE