Wearable Tech Inspires a Shoe, Clothing Design Push
Tech-laden footwear and clothing arrives in stores
By and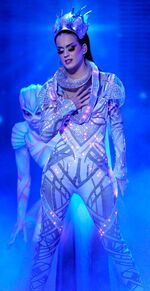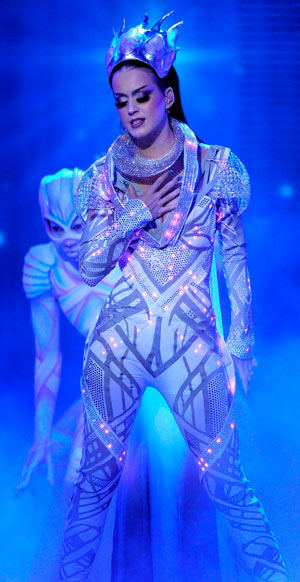 Why walk around squinting into a tiny screen when your footwear can guide you to a desired destination? British artist Dominic Wilcox has created a pair of wingtips that do just that. Inspired by Dorothy's ruby red slippers from The Wizard of Oz, the shoes are outfitted with global positioning microchips that are activated when the heels are clicked together. Once the wearer's chosen destination is uploaded by means of a USB port, LED lights on the toe of the left shoe point the wearer in the right direction while the tip of the right shoe gives a progress reading. "The technology isn't shouting; it's a sort of an additive making the shoe more useful," says Wilcox, who is in talks with several companies to bring the shoes to market next year.
While Wilcox's brogues may never amount to more than an art gallery curiosity, the advent of miniature, low-cost sensors and LED modules has set off a race among tech giants and startups to deliver wearable products that can track where you are, what you're seeing, and how you're feeling. Intel expects most people eventually will wear three to eight items with sensors and computers embedded into them. The chipmaker has a new line of processors designed to be used in small devices, such as smartwatches. And through its venture arm, Intel has an investment in Recon Instruments, a Canadian company that makes tech-laden headgear for athletes. As part of its push into wearables, the company has also poached talent from Nike and Oakley. "We are going to see wearables on all parts of the body," says Mike Payne, director of experience design at Intel Labs.
Sales of wearable gear that can link to the Internet or work with apps made for mobile phones or tablets will grow from $8.6 billion last year to almost $30 billion by 2018, according to analyst Shane Walker at IHS Global Insights.
While a lot of the buzz surrounding wearables has focused on big-name company initiatives such as Google Glass and the highly anticipated (though still unconfirmed) iWatch from Apple, several startups have sprung up to turn a profit on all the excitement. San Francisco-based Innovalley says it has licensed its own version of Wilcox's GPS shoe to sportswear maker Puma, and it's collaborating with Spain's Telefónica to create a motorcycle helmet that connects to a smartphone so it can send alerts to police and relatives if the wearer is in an accident.
Heapsylon, a startup based in Redmond, Wash., will soon roll out a T-shirt and a sports bra with heart rate monitoring capabilities. The clothing, which will retail for $59 apiece, will be available in stores before yearend. "It's comfortable, it's washable, and it provides real-time data," says Chief Executive Officer Davide Viganò.
Others in the field are putting less emphasis on functionality and more on novelty. Studio Roosegaarde, which has offices in the Netherlands and China, has fashioned a dress called Intimacy that becomes translucent when it senses from changes in a woman's heartbeat that she's aroused. Founder Daan Roosegaarde says he has sold some of the dresses to private art collectors, and he has also fielded calls from fashion houses. "We've always worked with the notion of technology jumping out of the computer screen and becoming part of what you wear," says the designer.
For those unable to fork over tens of thousands of dollars for a see-through dress, the U.K.'s CuteCircuit will introduce a miniskirt embroidered with LED lights that can change color via an iPhone app, just in time for the holidays. "All the aspects of our lives are digital, but fashion is stuck in the Middle Ages," says Francesca Rosella, CuteCircuit's creative director, whose company has created stage costumes for singer Katy Perry and the band U2.
It's unlikely that light-up clothing will dominate the aisles at Macy's or Nordstrom anytime soon. Electronics have a nasty habit of shorting out when washed and placed in dryers, says Jennifer Darmour, a wearables expert at consulting firm Artefact in Seattle. Power sources and battery life remain hurdles. And it will take years before manufacturers can come up with the economies of scale needed to bring prices for high-tech clothing within reach of the masses. "Think about the market as being where the brick phone was years ago," says Darmour. "We've a long ways to go before we hit the iPhone era."
Before it's here, it's on the Bloomberg Terminal.
LEARN MORE