Banks Finally Pay for Their Sins, Five Years After the Crisis
Banks have agreed to almost $67 billion in fines and settlements, with more to come
By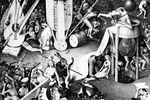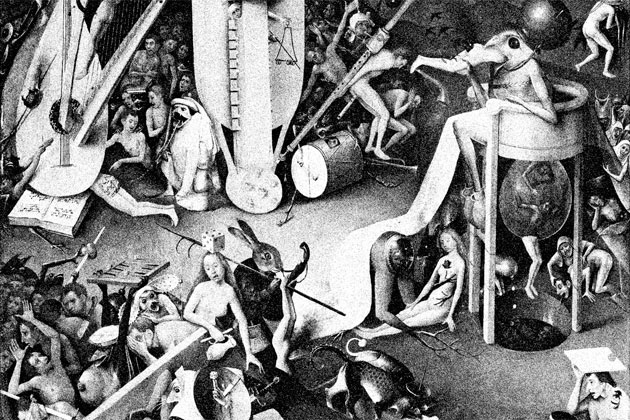 It's the grievance that continues to boil the public's blood: After the financial crisis, the big banks got bailed out, but they were never made to suffer for their role in creating the subprime housing bubble.
Five years on, that line of thinking may be due for an update. It remains the case that no high-ranking Wall Street executives have been criminally prosecuted or seen the inside of a courtroom since 2008. But with JPMorgan Chase on the cusp of multiple multibillion-dollar settlements with regulators for selling bad mortgage securities, and Bank of America's Oct. 23 mortgage fraud trial loss likely to yield another headline sum, government efforts to bring banks to account are yielding serious money.
Since the end of 2010, the six major Wall Street banks—JPMorgan, BofA, Citigroup, Wells Fargo, Goldman Sachs, and Morgan Stanley—have agreed to pay $67 billion in settlements and penalties related to the financial crisis, according to research firm SNL Financial. Three more deals expected soon—including JPMorgan's proposed $13 billion omnibus settlement, a pact between the bank and investors seeking $5.75 billion, and a BofA payout of as much as $8 billion to a housing regulator—would swell the total to $93 billion to be paid to the government, homeowners, and investors. More civil cases, criminal investigations, and lawsuits are on the way.
Eight months after U.S. Attorney General Eric Holder testified to a Senate committee that some financial institutions had grown so large that they had "become difficult for us to prosecute"—a statement he later recanted—the government is taking a harder line against Wall Street. "Let me make it very clear," he said in May, taking back his remarks, "that there is no bank, there's no institution, there's no individual who cannot be investigated and prosecuted by the United States Department of Justice." In the department's civil negotiations with JPMorgan, which involve the bank's sale of mortgage-backed securities (MBS) before the financial crisis, Holder has refused to budge on ending a parallel criminal investigation that could result in charges against the bank and its employees.
Holder is widely expected to step down before the end of President Obama's second term, possibly as soon as 2014. That makes his legacy a more pressing concern, says John Coffee, a law professor at Columbia University. "He didn't want to be the attorney general who said banks were too big to jail," Coffee says. "He wants to be the attorney general who did the $13 billion settlement with JPMorgan."
A mortgage fraud task force announced by Obama in his January 2012 State of the Union speech is also starting to bear fruit, having spurred the Justice Department's criminal probe of JPMorgan's MBS sales. The group "took a while to get up and running, but its efforts are now starting to ramp up," says Charles Peabody, a senior analyst at Portales Partners. "All of that came to a head this year." Crucially, federal investigators have made new use of a 1989 law—the Financial Institutions Reform, Recovery, and Enforcement Act, known as Firrea—that comes with a 10-year statute of limitations, double the length of other securities laws.
The actions of the new head of the Securities and Exchange Commission, Mary Jo White, are further evidence of a tougher government stance against Wall Street, Coffee says. Since beginning her term in April, she has pushed her agency to extract more admissions of wrongdoing from the targets of its investigations. Such concessions potentially expose banks to follow-up lawsuits from private investors who lost money as the subprime bubble popped.
It may be no coincidence that the government's newly aggressive stance comes at a time when Wall Street can take the fiscal punch: U.S. banks have reported two straight quarters of record profits, the Federal Deposit Insurance Corp. said in August. "When there was real concern about their fragility, you didn't want to traumatize them or traumatize the market by prosecuting," says Coffee. "By taking on Morgan first, you're taking on Fortress Morgan. It's the strongest bank, with the strongest capital base. It's not going to be shaken to its roots, even by $13 billion." A Justice Department spokesperson said that the government follows the evidence it has and does not factor financial strength into its decisions about whom or what to prosecute.
Banks are also under regulatory scrutiny for actions unconnected to the financial crisis—including possible bribery in China, rigging key interest rates, and manipulating currency markets. It remains to be seen, Peabody says, whether the government's success at extracting mortgage-related sums will extend to those areas. "Is this cyclical and the end of the game, or something that has more depth to it?" he asks. "That's what we're all debating, and no one has the answer yet."
Some finance-friendly outlets have called the government offensive a witch hunt. The New York Post put JPMorgan's tentative settlement on its front page with the headline "UNCLE SCAM: U.S. Robs Bank of $13B." But the American public hardly views banks as victims: Seventy-nine percent of respondents to a Sept. 23 New York Times poll said not enough bankers have been prosecuted for their role in the crisis. Even multibillion-dollar penalties that diminish bottom lines may not be enough to satisfy them, says Barry Ritholtz, co-founder of Ritholtz Wealth Management and the author of Bailout Nation. This year's fines seem large but don't come close to undoing the profits banks made in the subprime craze's headiest days.
"We've taken what used to be jail terms—and that should in theory prevent that kind of behavior from happening—and instead it became, 'Let's engage in some extralegal activities, we'll pay some penalties, but we'll make a load more in revenue,' " Ritholtz says. "If I steal a billion dollars and have to give back $500 million as a fine, I'll take that trade every day. Every day."
BOTTOM LINE -
The bottom line: Settlements now being negotiated may bring the total of bank fines and payouts close to $100 billion.
Before it's here, it's on the Bloomberg Terminal.
LEARN MORE