Whisky Wars: Single Malt Battle with Blended Scotch Rages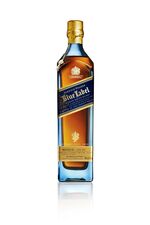 When I first visited Scotland's distilleries back in 1977, the master blenders scoffed at the new fad for single malt whiskies.
Yet every marketer now acknowledges that single malts saved the Scotch industry from a dizzying fall from favor in the 1970s, when white spirits like vodka, rum and tequila grabbed market share.
There were only about 30 single malts produced then; today there are more than 200, and they've stolen a huge chunk of the Scotch market away from traditional blended whiskies.
At first these premium, more expensive single malts occupied a niche for the curious drinker. But thanks to media exposure, they soon became a major force in re-branding Scotch as a more refined and distinctive whisky.
Consumers are now well-versed in regional differences between distilleries in the Highlands, Lowlands, Speyside, Islay and Campbeltown.
Single malts are made exclusively from malted barley; other whiskies use barley together with other cheaper grains like rye and wheat. Traditional blended whiskies like Johnnie Walker, J&B, Chivas Regal, Dewar's and Pinch, on the other hand, have always aimed to produce a consistent style year after year.
Single Malt
The fact is, almost all Scotches -- including single malts -- are blends from different stocks from different years. Many in the single malt industry balked at a 2009 regulation that a blend of two or more single malts had to be called "Blended Malt Scotch Whisky" (previously called "Vatted Single Malt.")
A 20-Year label indicates that the youngest whisky in the bottle is at least 20 years old.
Watching their market share slip away, the blended-whisky companies fought back by producing an array of new products distinguished by range of blending components, from the amount of malt barley to the number of whiskies used.
Johnnie Walker, owned by Diageo (which sells 24 different Scotch labels) now produces half a dozen Scotches at various prices levels.
Blended Scotch
The key to marketing so many blended Scotches is to keep the basic taste profile intact -- "Johnnie" has always had a fine smokiness -- while varying the complexities, peatiness, heat and smoothness, without the specific regional markers of blended malt whiskies. Johnnie Walker also pulls and switches around its labels, these days aiming squarely at the Asian market.
Red Label ($25)
Introduced in 1909 to be served with a dash of water or ginger ale, Red Label, made from more than 30 young whiskies, is still the world's best-selling Scotch, exported to more than 200 countries. The characteristic smoke and spice are all there, and the lighter grains balance the malt to keep it fresh and bright, with a medium-hot finish.
Black Label ($35)
For $10 more than Red Label, you get as many as 40 blended whiskies, each aged 12 years or more, to make this a marvelously complex Scotch with a good dose of smokiness and peat, and spice notes of pine and cinnamon.
Double Black ($42)
Relatively new to the U.S. market, Double Black has a reputation as the brand's smokiest Scotch, which comes from blending single malt batches in well-charred oak barrels. You taste the briar. With a dash of water the whisky really blossoms and fills the mouth.
Green Label ($60)
A pure malt scotch from Diageo's Talisker and Cragganmore distilleries, it can still be found in U.S. stores but is being discontinued this year. So buy what's left if you like this 15-year-old with slightly higher alcohol, a very smooth, velvety texture, caramel notes and a pleasant bite at the end.
The company is also discontinuing Gold Label, issued as a Centennial bottle. But they have just this week released a limited edition Gold Label Reserve ($90), made from whiskies "whose water source flows from the Kildonan Hills, where gold was discovered in 1868," according to the press release.
The whole bottle, not just the label, is gold in color, a departure for the brand. I found it a hearty, meaty, briary blend with a distinct heat on the full palate.
Platinum ($110)
This beauty has just come into the market with a big push from the brand, said to be close to the private blends made for individual customers. The youngest Scotch is 18 years old, from barrels from 25 different distilleries. It has the regional flavor of Speyside and Islay malts in it, bold but tamed by softer, sweeter notes that make it better to drink neat.
Blue Label ($225)
Said to be blended from only one in 10,000 casks, Blue Label, with each beautiful blue glass bottle numbered, is made to evoke the style of mid-19th century Scotches, when blended whiskies were first allowed to be made. Many of the whiskies within the bottle are from stocks from distilleries no longer in existence.
There has already developed a ritual with Blue Label: you swirl ice water around your palate, then sip the whisky from a snifter (rather than a cut whisky glass) to warm it up again.
Whether or not it's worth $225, this is a magnificent Scotch, easily a match for many of the blended single malts, yet still maintaining the Johnnie profile, just with a lot more refinement.
(John Mariani writes about wine for Muse, the arts and culture section of Bloomberg News. The opinions expressed are his own.)
Muse highlights include Jeremy Gerard on theater and Mark Beech on music.
Before it's here, it's on the Bloomberg Terminal.
LEARN MORE