business
Angry Customers Cost Companies $5.9 Trillion
Ira Sager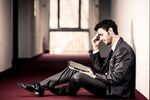 Even with all the data and digital aids available, companies can't keep customers satisfied. Big Data hasn't helped, nor has that instant feedback loop social media.  The rate at which dissatisfied customers switch their product and service providers continues to rise.
That's good news or bad news depending on your perspective because the "Switching Economy," according to Accenture puts $5.9 trillion in play globally–every year. In the U.S., the consulting firm estimates that $1.3 trillion is up for grabs annually.
More than half of U.S. consumers (51 percent) switched the companies they do business with in the past year due to poor experiences, up five percent from last year, according to Accenture.  The industries with the highest rate of fleeing customers: retailers, cable and satellite providers, and retail banks.
What frustrates the people Accenture interviewed?  Let's start with having to contact a company multiple times for the same reason (91 percent); or being put on hold for a long time (90 percent); and the always popular: having to repeat your issue to several company reps (89 percent). Then there are those annoying marketing practices like when a company doesn't make it easy to do business with them (85 percent); or companies that promise one thing, but deliver another (84 percent); and inconsistent experiences from channel to channel, say using a smartphone versus shopping online (58 percent).
Of those that switch, 81 percent say the company they dropped could have done something to prevent them from leaving, and not just lower prices. Most consumers that change providers say that while price is important so is having a good experience.
The problem, according to Robert Wollan, global managing director of Accenture's sales and customer services practice, is companies have focused so intently on squeezing operational efficiencies out of their organizations they have ignored opportunities to improve the customer experience to boost the top line. "When companies are looking for growth, the oil is under their feet," Wollan says.
The rate at which customers switch from one company to another has been rising for 10 years and Wollan doesn't see that trend abating. A "sea of sameness" where products and services have become commodities has "trained consumers to switch," he says.
The study found that technology hasn't improved the situation. "Companies are applying new capabilities in old ways," Wollan says. Most companies collect tons of customer data but fail to show consumers they learn from every interaction by pitching personal offers based on that knowledge. "Know me and show me you know me," he says.
Of course, one company's loss can be another business's gain. Here are some pointers the consulting firm offers to help keep customers satisfied:
Tailor the user experience with more customization and personalization.
Use technology, mobile for example, to provide convenient access to more services that matter to customers.
Create a seamless experience so customers can move easily across any sales channel when and how they want.
Ask customers what they want to do differently with mobile, and invest in those services and support capabilities.
Harness social media to deliver up-to-the-second customer preferences and gather more usable data to make decisions.
Before it's here, it's on the Bloomberg Terminal.
LEARN MORE