How Much Is That Doggie in the Window? YOU DON'T WANT TO KNOW
by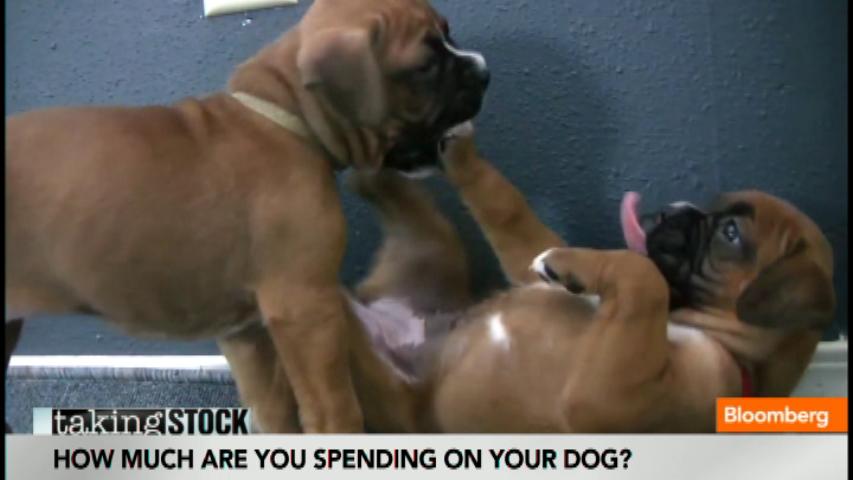 It is more expensive to raise a dog in New York City than a kid in most places.
The USDA estimates that it cost $12,600 to $14,700 last year for a middle-income, two-parent family to raise a little human being, depending on his or her age. That's the national average, so in New York you can imagine.

But you can't imagine what you're spending on your dog, or maybe you just don't want to. Paying to keep a dog in Manhattan outstrips what the rest of the country pays for child care.

Say you own a dog that can actually fit in your place. Say a Shiba Inu. Granted, it won't need savings for college, except in the most driven quarters of the Upper West Side. But can that little cutie-pie eat and excrete you out of house and home.
Food: The ASPCA recommends two meals a day. A 12-pack of Wellness is regularly $35.99 at Petco. At about 1.5 cans a day (one can per 15 pounds of dog, and a grown Shiba Inu typically weighs a little less than 25 pounds), that comes to just over $1,600 a year. Woof.

Walks: If you live in New York and are under the age of 90, you probably have a job and aren't around to walk your dog four times a day. Let's assume you can do a walk in the morning and one at night, leaving two in the middle of the day. For a 45-minute walk, Petaholics charges $24.99, which comes to $250 a week, or about $13,000 a year. After which you may need another Aholics.

Overnight Costs: You can't count on someone being around to house-sit. Let's figure something (anything!) pulls you away from New York one weekend a month, averaging in vacations. Biscuits and Bath , a dog care chain dotting the city, charges $75 for every 24 hours your dog is boarded, whether she's being an angel or chewing on somebody's leg. That's $150 a month, or $1,800 a year.

Grooming: An oddly mesmerizing website called Shibashake.com tells us that Shiba Inus need very little grooming. Not all dogs are so easy, however, so let's broaden the picture, estimating that you and your dog have high self-esteem and go for a wash-and-groom four times a year.Unleashed Spa charges $70 to groom a medium-size dog, which comes to just under $300 a year.

Health Care: Things go wrong, but most dogs are healthy for most of their lives. So let's be optimistic (actually, very optimistic) and say it's just an annual checkup at the vet. At the Animal Health Center , that'll run you $85, $95 on the weekends. So basically, $95. Call it $100.
Your grand total comes to $16,800 a year.
Man's best friend. His 401(k)'s worst enemy.

James Tarmy reports on arts and culture for Bloomberg Muse, the arts and leisure section of Bloomberg News.

Before it's here, it's on the Bloomberg Terminal.
LEARN MORE