The Most Expensive, Bear-Proof, Thief-Baiting Way to Keep Your Beer Cold
Yeti's cult status extends beyond the field-and-stream set
By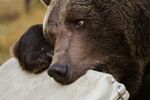 When he went fishing, Roy Seiders had a habit of breaking his coolers. It was 2005, and the Austin (Tex.)-based builder of fishing boats was desperate for something tougher than a typical Igloo or Rubbermaid. "Everything about my boat was durable except for the coolers, which you need to store fish and keep drinks cold," he says. "But you also need them as seats—or as a casting platform where you can stand and cast to the fish." So Seiders and his older brother Ryan, who makes fishing rods (their father owns Flex Coat, which creates an epoxy "wrap finish" for fishing rods), set out to make a cooler that could stand up to their own abuse.
The Seiders brothers founded their company, Yeti Coolers, a year later, and it has since expanded far beyond ice chests for fishermen. With their distinctive spare, boxy design and simple white paint job to deflect the sun's rays, the coolers have become common on construction sites, oil fields, and ranches. They're also popular among Coast Guard outfits and military bases. "We've had doctors from Dallas come here to pick up some coolers to transport organs," says Roy. "We've also been involved with veterinarians transporting horse organs."

Although they're made largely of the same materials as normal coolers—plastic walls and polyurethane foam, just a lot more of it—they're not cheap. Yeti's Tundra line comes in 11 different sizes, ranging in price from $229 to upwards of $1,300 for the Tundra 420, a 110-pound ice chest "designed to be at home on marine expeditions and commercial fishing charters." Roy says the company has a wait list for their products extending into 2014. Yeti also sells shirts, hats, and other branded items.
According to the company, total revenue has exploded, from $30 million in 2011 to more than $100 million so far in 2013. "We can't keep them in stock," says Tammy Sapp, communications director for Bass Pro Shops, one of the nation's largest outdoor equipment chains. "Everybody is buying them—campers, hunters. Especially the doomsday preppers. It's definitely pricey, but it's going to last a really long time."
Perhaps Yeti's greatest feat, however, was its savvy marketing coup, as the brand successfully established itself in the pantheon of products inexplicably blessed with cult-like followings—think Realtree camouflage, Green Egg grills, Copenhagen snuff, Mello Yello. On Yeti's official website, customers can watch videos of grizzly bears trying unsuccessfully to pry the coolers open, and the Interagency Grizzly Bear Committee has given Yeti its official "Grizzly Proof" seal of approval.
As luxury items, they're popular among thieves. This summer the El Campo Leader-News in Texas reported "a wave of Yeti cooler thefts." In July, the Pawleys Island Police Department in South Carolina warned residents to keep their eyes on their Yetis:

And in June, police in Orange Beach, Ala., busted a ring of criminals who had decimated the Yeti population of one particular marina. "We've determined that they would steal the coolers, then they would take them to another person and sell the cooler for money," the assistant police chief told a local news station. "It's a scarcity issue," says Roy Seiders. "We're doing everything we can to keep up with ramping up our supply chain."
If the authorities are hungry for leads, they may wish to patrol the local high school parking lot. "A lot of your teenagers are buying them," says Walter Smith, owner of Conway Feed & Garden, in Conway, S.C., which sells Yeti Coolers alongside its array of lawn equipment, fencing supplies, and outdoor apparel. "I can't explain it," Smith says. "It's kind of like a fad. But it's the best way to keep ice cold for an extended period of time. They keep beer cold for about three days."
Before it's here, it's on the Bloomberg Terminal.
LEARN MORE