Related's Jeff Blau: How Did I Get Here?
The career path of the CEO of real estate firm Related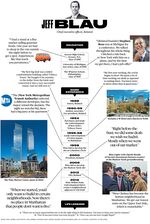 The New York real estate chief on his first big deal, winning the Columbus Circle bid, and other high points of his career.
Before it's here, it's on the Bloomberg Terminal.
LEARN MORE