Does This Man Look Efficient?
Two days with Toyota's productivity guru changed my life
By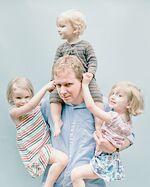 Jamie Bonini is sitting at my breakfast table, keeping a log of everything I'm doing wrong. 6:18, read Bloomberg e-mail. 6:22, read personal e-mail. 6:33, read article on bank capital controls. I respond to e-mails slowly, he says, and should tweet faster. He wants me to set goals and suggests I start the day by walking my dog. "What would constitute an amazing dog walk?" Bonini asks. I tell him it would involve heading to a creek and seeing a blue heron. "Blue heron … bull's-eye," he jots down.