The Amazing Growth in College Football Revenues
By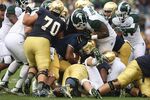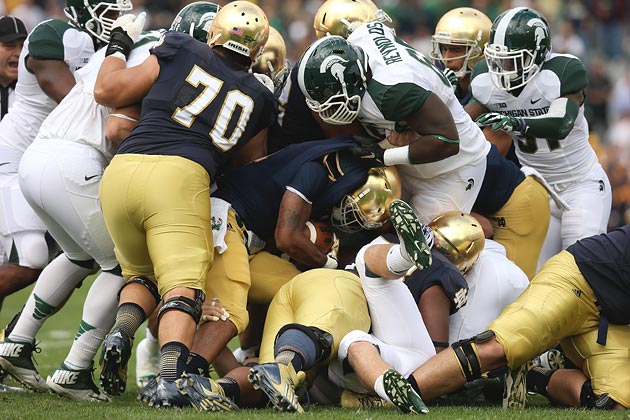 Should college athletes be paid? The rhetoric and debate has been growing at an increasing rate in the last few weeks:
• The Big Ten commissioner this week continued the schools' argument against paying students.
• In the meantime, players are wearing protest symbols on their uniforms, admitting to taking money in the past, and getting suspended for signing autographs.
Forget for the moment whether players should get paid, and consider how much money these schools are making. How big is revenue growth in college athletics, especially the behemoth—football?
The data researchers at Aragorn Technologies compiled the numbers (see chart below) reported by universities to the U.S. Department of Education as mandated by the Equity in Athletics Disclosure Act. Here are the 10 schools that brought in the most college football money from academic years 2000-2001 through 2011-2012:

Notice the revenue increase in football for these schools: from less than $300 million to more than $759 million a decade later. That's over 150 percent growth, or about 9 percent annualized.
Not a bad business, right? Good luck trying to find 9 percent annualized revenue growth in most other investments—over an entire decade, too, especially one filled with massive economic turmoil.
The A+ student at bringing in football money is the University of Texas:

The Longhorns expanded their football revenue from $25.6 million in 2000-2001 to $103.8 million in 2011-2012. That's a quadruple increase in one decade.
One other wrinkle: The charts don't include a single down year. If you were ever looking for a recession-proof business, you wouldn't need a college degree to see that football is a no-brainer.