States Air Obamacare Ads That Avoid All Mention of Obamacare
States air Obamacare ads that avoid all mention of Obamacare
By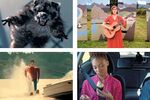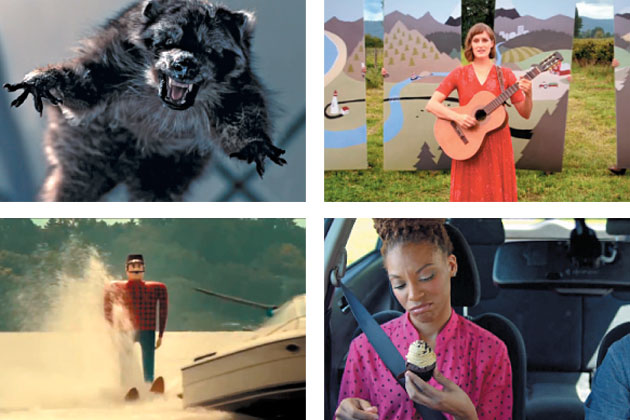 Health insurance is hard to make interesting. No one knows this better than Rebecca Armstrong, managing director of North, an advertising agency hired by the state of Oregon to promote its Obamacare health exchange. Cover Oregon, along with other government-run insurance marketplaces nationwide, begins enrollment on Oct. 1. But millions of Americans still have no idea the exchanges exist. It's Armstrong's job to get Oregon's uninsured to sign up. "To introduce a new brand name for an incredibly complicated service that has never existed before in an environment that was already rife with misinformation, and to do it in 60 seconds? That seemed an overwhelming task," she says.
So she didn't even try. Instead, she turned to old Woody Guthrie songs for inspiration—"specifically, his Columbia River campaign," she says. In 1941 the federal government hired the folk singer to write tunes to promote the construction of hydroelectric dams. Guthrie's lyrics didn't get into the technical aspects of locks and spillways: He wrote Roll On, Columbia, a patriotic melody so catchy elementary schoolers still sing it.
In July, Cover Oregon released three folksy music videos featuring local musicians, each a different take on the theme Long Live Oregonians. One song, performed by Portland singer-songwriter Matt Sheehy, strongly recalls Guthrie's This Land Is Your Land. The $2.9 million ad campaign spreads the word about the health exchange without treading near the Affordable Care Act's contentious politics. The spots contain little information about the law or the insurance plans Cover Oregon offers—a Web address comes on-screen at the end—but it does manage to do the seemingly impossible: It makes health insurance look cool.
Ad agencies around the country have come to the conclusion that, when pitching Obamacare, pretty pictures, upbeat tunes, and humor are a safer play than numbers, details, or anything that conjures the term "Obamacare." Covered California's commercials look as if they've been run through an Instagram filter. Minnesota is marketing MNsure with a cutesy Paul Bunyan statue that endures a tree to the crotch and an ax in his leg. Delaware's ads focus on cupcake allergies and skateboarding accidents.
The most eye-catching campaign, out of Washington State, features people who fall victim to hilarious freak accidents caused by a mischievous girl named Chance. In one, a raccoon jumps out of a trash can and attacks a terrified woman. "Without health insurance you're playing with Chance, and … it could bite you," a voice-over warns as the raccoon flies in slow motion through the air, teeth bared. Chance looks on, smiling.
"Isn't the raccoon awesome?" says Michael Marchand, director of communications at Washington Health Benefit Exchange, who worked with the advertising firm GMMB to create the 30-second television spots. Marchand wanted something "crazy and memorable," like Apple's iPhone ads. "Do they spend the whole time telling you how many apps they have? No. They just make it look cool. Similarly, we knew that the minute we started talking about premiums and co-pays, [viewers would] zone out."
Nevada is one of a few states risking that its citizens can handle a little more substance. It surveyed hundreds of residents and found many were unaware that the law requires them to get coverage. "The focus groups erupted when they heard about the penalty in 2014," says CJ Bawden, the communications officer for Nevada Health Link, the brand created to advertise the state's health exchange. "They didn't like it." There are no flying animals or alt-pop melodies in Nevada's ads. "Silly and quirky is definitely much more fun to produce," Bawden says. "But when we asked people what they wanted to know about the new health-care law, they told us they just wanted someone to explain it to them."
BOTTOM LINE -
The bottom line: Oregon, Washington, and Minnesota are promoting Obamacare with catchy—and content-free—ad campaigns.
Before it's here, it's on the Bloomberg Terminal.
LEARN MORE