An Ugly Dilemma for Beauty Companies
Animal tests, required for makeup sold in China, breach a Europe ban
Liza Lin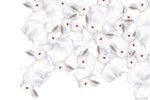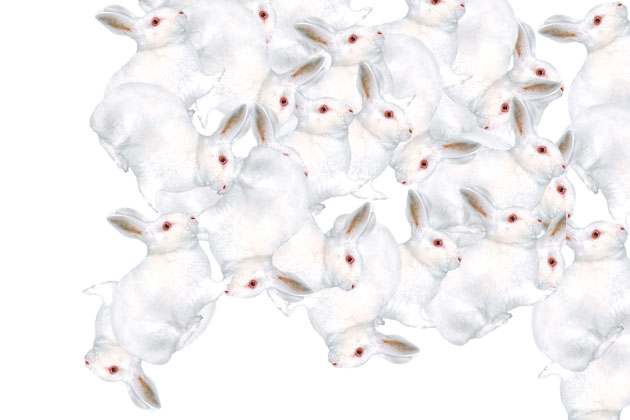 Executives of Western cosmetics makers are ecstatic about the prospect of continued growth in China's $32 billion beauty market. Animal rights activists, not so much. That's because hundreds of thousands of animals are believed killed each year in tests mandated for all new cosmetics and personal-care products to win approval on the mainland.
China is the only major market where companies must test their mascaras and lotions on animals. Rabbits, for instance, have ingredients dripped into their eyes or are killed after skin irritation tests, according to animal-rights group Cruelty Free International. That's created a dilemma for companies like L'Oréal and Procter & Gamble that want to sell in the giant market without alienating consumers in countries where public sentiment frowns on such animal treatment. U.S. regulators discourage, but don't bar, animal tests. India in June banned animal testing for beauty products. And the European Union, which has long barred such trials within its borders, in March tightened regulations to also prohibit the sale of newly developed products tested on animals elsewhere. (Existing products that previously underwent testing in China are exempt.) Unless companies can get Chinese regulators to ease their mandate, they may need to devise separate formulations for China and Europe or produce China-only items.
Beauty makers aren't about to turn away from China. L'Oréal, the world's biggest cosmetics maker, sells its namesake beauty goods in the country, while P&G sells products such as Olay and Head & Shoulders. P&G gets about 18 percent of its annual sales from Asia; L'Oréal, about 19 percent. Both companies' shares have been rising.
Meanwhile, niche brands such as L'Oréal's Body Shop and Boulder (Colo.)-based skin-care maker Pangea Organics, which refuse to do animal tests, are blocked from the Chinese market entirely. Being "Against Animal Testing" was one of Body Shop's founding principles, the brand said in a statement. "We would love to open stores in China," Body Shop spokeswoman Louise Terry said via e-mail. "We watch closely any developments in the legislation which would enable us to do that without compromising our core beliefs."
In China, companies must give government agencies product samples for testing at local laboratories. Advocacy group People for the Ethical Treatment of Animals says at least 72 animals are used for each product. Market researcher Mintel says 4,249 beauty and personal-care products were introduced in China over the past 12 months. The Mintel and PETA estimates would translate into more than 300,000 animals used in tests over the past year.
Researcher Euromonitor International forecasts revenue for China's beauty and personal-care market will grow to $34.8 billion this year from $32 billion in 2012. "We keep talking to the authorities with patience that abolition is the world trend and that we would like to get approval by alternative methods," Shiseido Chairman Shinzo Maeda said in May about rules in China, where the Japanese company sells cosmetics. "Animals, especially small animals, are treated as something like a family member nowadays." Shiseido says it does animal trials only when mandated by law or when no alternative exists.
P&G, the largest seller of beauty and personal-care products in China, chose it for the global launch of its Oceana skin-care brand in January and has introduced products there under the Pantene and Head & Shoulders lines. P&G, which says it doesn't test on animals unless required by law, has discussed the benefits of non-animal trials with Chinese authorities, it said in a statement.
L'Oréal also plans new lines for Chinese consumers this year, including Arginine hair-care, L'Oréal Skin Deep, and Maybelline Baby Skin products. In August the company agreed to pay $843 million for Chinese cosmetics face-mask maker Magic Holdings International. L'Oréal in a statement said the company always abides with local regulations. It says that less than 1 percent of its total safety testing on cosmetics ingredients involve animals. L'Oréal adds that it's set up a lab in China to make reconstituted human skin cells specifically for Asian testing and is working with local authorities on alternative approval methods.
While China isn't opposed to the idea of tests without animals, developing expertise will take time, says Xu Jingquan, secretary general at the All-China Federation of Industry and Commerce, Beauty Culture & Cosmetics Chamber. "Our R&D isn't as sophisticated, and the consumer here doesn't think as much about ideals such as animal testing," says Xu. "They care about the price, the brand, and the product."
Earlier this year, China had been set to approve its first non-animal test, says Brian Jones, a director at the Institute for In Vitro Sciences, a Maryland laboratory working with Chinese regulators to develop alternative tests. But a spate of food scandals, including a crime ring found selling rat, fox, and mink as mutton, have kept authorities busy. Premier Li Keqiang plans to revamp the regulatory body responsible for food and drug safety, perhaps delaying approval of new cosmetic-testing rules until next year, Jones says.
Before it's here, it's on the Bloomberg Terminal.
LEARN MORE