The 'Moses Myth' of Innovation
Jeanne Liedtka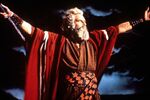 The story line is a familiar one to managers: The ability to innovate belongs to a special class of holy men. We call this the "Moses Myth." Innovation is the miracle that results when a special person raises his or her hands to the heavens and the Red Sea parts, or the iPod is born. The message is that innovation takes a special gift, one that most managers just don't have.
We respectfully disagree.
Rather than waiting for Moses to show up and part the Red Sea for us (while undermining the confidence of managers in their own abilities), we need to get on with teaching managers how to they can reliably manufacture their own miracles.
Design thinking gives us the ability to do just that in the form of a reliable set of processes and tools. Though it sounds mysterious, design thinking is just another approach to problem solving, an especially effective one if your goal is innovation.
Here are a few examples that demonstrate how organizations use this approach to solve all kinds of business problems:
IBM reframed the challenge of transforming its trade show booths from traditional Las Vegas-style glitz—one-way monologues by which companies hawk their wares at attendees—to an environment that promotes a dialogue with potential clients. To accomplish this, the company garnered insights from conversations with a diverse set of outside experts (from Montessori's founder to neuroscientists) and then tested the new concepts at a financial services show. The result: much deeper customer engagement leading to significantly more "hot leads" and higher revenue generation.
Suncorp, one of Australia's largest financial services companies, was able to speed up the post-merger integration of two very different cultures in the insurance industry. They did this by using the metaphor of a thriving city, inviting employees to design their own neighborhoods within it. Sounds wacky? Yes, but the exercise produced a more than 60 percent increase in employees' understanding and ownership of the new strategy.
In Holstebro, Denmark, public officials improved the nutrition of the elderly who rely on the government for meal delivery after discovering that the reasons seniors weren't eating went much deeper than menu choices. A diverse group—gerontologists, public officials, chefs, nutritionists and elderly clients themselves—helped design a new meal service that offered higher quality, more flexibility, increased choice, and better communication between clients and kitchen workers. The new service achieved dramatic results in both satisfaction and meals served, for both the elderly and the kitchen staff serving them.
These examples demonstrate how a design-thinking approach can bring a set of processes and tools that designers have long used but managers are largely unfamiliar with. These tools emphasize attention to developing deep user-driven insights as the basis for envisioning new possibilities, engaging a broader group of stakeholders in co-creation, and then prototyping hypothesized solutions and testing these in small-scale experiments.
Isn't it time your organization stopped waiting for Moses?
Before it's here, it's on the Bloomberg Terminal.
LEARN MORE