Why It's Hard to Make an Ethically Sourced Smartphone
By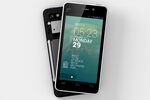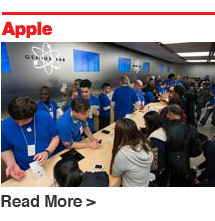 A Dutch startup called Fairphone has just unveiled what is being heralded as "the world's first ethically-sourced smartphone." That's supposed to mean the company's supply chains won't end up using, say, criminal gangs in poor countries or employers of improper child labor. But the handset is nowhere close to 100 percent ethically sourced. "That would be nearly impossible," says Bibi Bleekemolen, a researcher for the company.
Why so hard? Much of the problem has to do with sometimes hard-to-get, and hard-to-trace, minerals. "There are at least 30 minerals that go into the production chain—think copper, cobalt, tin, tungsten, tantalum—and the supply chain for electronics is very complex," Bleekemolen explains. "There are hundreds of components attached to the printed circuit board and all of the individual components have their own suppliers and sub-suppliers."
What's more, minerals found in smartphones often come from conflict zones, most notably the Democratic Republic of Congo, where many mines are controlled by warlords and armed groups that use the profits to bankroll the country's brutal, ongoing battles. "Congo is one of the poorest countries, but it is rich in terms of minerals," Bleekemolen says, noting that it holds about 40 percent of the world's tin, among many other resources.
As part of the Dodd-Frank Act, the Securities and Exchange Commission last year ruled that U.S. companies must begin reporting the origins of their minerals, as well as the refineries and smelters used to process them, by May 2014. Some electronics giants, including Intel, Motorola, Hewlett-Packard, and Philips, have reportedly begun researching their supply chains and taking steps to avoid conflict minerals.
Fairphone, founded by designer Bas van Abel in 2010, is seeking incremental gains. So far the startup has managed to ethically source only tin and tantalum by partnering with NGOs that track supply chains. As for the other 28 minerals, Bleekemolen says, "We don't have a clue where they come from." She also notes that the tin and tantalum are only conflict-free, meaning rebel groups don't have access to profits, but they aren't necessarily produced with fair labor practices in mind. The goal is to improve sourcing with each new iteration of Fairphone.
Funded almost entirely through crowdsourcing, Fairphone has already received 15,000 orders for its phone, which retails for $440 and will become available in December. The handset looks similar to a Samsung Galaxy or Apple, is unlocked, works with all mobile carriers, and runs on a custom version of Google's Android operating system.
To improve each phone's lifespan and discourage waste, Fairphones are built to be opened up and will come with instruction manuals so users can perform repairs on their own. They have two sim card slots so people can merge their personal and business lines.
The phones are produced in a factory in China where Bleekemolen says the startup has set up a fund to ensure fair living wages and good working conditions. It's a small operation and an admittedly risky venture. "If the factory which makes the devices is engulfed by an earthquake, I am going to have to refund them one by one," Fairphone founder van Abel told the AFP. "When I think about it I can't even sleep or eat."
Still, the company is already in talks with mobile carriers such as Vodafone and the Netherland's KPN, which ordered 1,000 Fairphones. The hope, Bleekemolen says, is to change the industry from within and make supply chains more transparent, so other companies can more easily identify and use ethically-sourced minerals.. "As a social enterprise we can aim for impact maximization rather than profit maximization. That's a big difference in the business model we have."
Still, to make a phone that is 100 percent ethically sourced, Bleekemolen says Fairphone will need many more reliable partnerships: "We're 15 people in Amsterdam, what do we know?"
Before it's here, it's on the Bloomberg Terminal.
LEARN MORE