If You Want to Change Corporate Culture, Dare to Tell the Truth
Jayme A. Check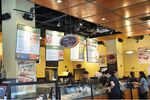 We need more CEOs like Stephen Edwards.
The newly appointed leader of Così, Edwards is the struggling fast-food chain's fourth chief executive officer since 2011. Almost immediately upon taking over, Edwards did the unthinkable: He told the unvarnished truth. In addition to citing the lack of consistent leadership, he said: "We have a culture that's lost engagement with the process of serving food to people in a hospitable way, and we get a number of remarks from customers about how much they love our food and our products, but they've just been disappointed time and time again by the service or the experience that they've received in the store."
Edwards's comments were brutally honest, wonderfully refreshing—and necessary.
When the company culture is not supportive of its business goals, as is the case at Così, there's only one way to get an organization to change, and that's to shock it to its core. Edwards is taking the next steps by clearly and comprehensively delineating the behavior he expects at Così, focusing on improving quality, service, speed, and customer engagement.
To achieve a cultural overhaul at Così, Edwards needs to recognize and reward those who have genuinely embraced the new standards. He also must quickly show that the cultural change is taking hold and convince those employees who remain on the sidelines to become active contributors to the new culture. Finally, Edwards must identify and rid the organization of anyone who remains rooted in the old cultural norms and refuses to change. Cultural change is a tough business.
Edwards didn't sugarcoat the issue or oversimplify the problem. He just told the plain truth and created a new vision. The essence of leadership is providing a vision coupled with clarity about what needs to be done. Sometimes that process requires a shock to the system.
Before it's here, it's on the Bloomberg Terminal.
LEARN MORE