What the GOP Has to Love About Obamacare
The law boosts insurance policies conservatives have championed
By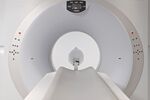 When millions of uninsured Americans go shopping for health plans in the Obamacare marketplaces opening on Oct. 1, many are expected to choose high-deductible plans. These policies are often the cheapest available, but they come with a tradeoff: Patients pay low premiums in exchange for shouldering the cost of most care until they reach deductibles of $1,000 or more. It's a model Democrats have long deplored and one that Republicans, who this summer voted to repeal the Affordable Care Act for the 40th time in the House, have spent two decades promoting.
As Democrats pushed for universal health care during the Clinton years, Republicans argued that consumers should pay a greater share of their medical bills. In 1996 the GOP-controlled Congress passed legislation allowing some people to pair high-deductible plans—which barely existed—with tax-free health savings accounts. That meant that small business owners and their employees, as well as others with limited insurance options, could put away pretax earnings to pay for routine care and buy cheap insurance to cover catastrophes. In 2003 Congress, still under GOP control, passed legislation making health accounts more widely available. Many companies have since latched on to high-deductible plans as a way to keep premiums under control. Today, one in five workers is covered by such policies, up from 4 percent in 2006, according to a new Kaiser Family Foundation study of more than 2,000 employers.
Obamacare is likely to make high-deductible policies more common. Companies that face penalties if they don't offer coverage are seeking inexpensive health plans to fulfill the law's requirements. According to a survey by consulting firm Towers Watson of businesses with at least 1,000 workers, 79 percent intend to offer a high-deductible policy next year. At almost a quarter of the companies, it will be the only offering available. In August, FedEx told its 225,000 U.S. workers it would provide only high-deductible coverage in 2014. "Obviously conservatives are very upset about Obamacare," says Drew Altman, chief executive officer of the Kaiser Family Foundation, "but beneath the radar screen, the vision of insurance that they've always favored, with much more skin in the game, is the one that's coming to dominate in the marketplace."
Obamacare's so-called Cadillac tax, which begins in 2018, will also encourage employers to adopt high-deductible plans, says Tracy Watts, a senior partner at Mercer. Companies will face a 40 percent tax on premiums that exceed $10,200 for individual coverage. Raising deductibles is the most common way companies are keeping premiums down to avoid the tax, Mercer's surveys show.
Higher deductibles save healthy people money, but those with chronic diseases or unexpected injuries pay more than they would with comprehensive policies. The plans may also discourage people from seeing a doctor. A RAND Corp. study of 53 large employers published in 2011 found that while high-deductible plans cut health spending by 14 percent, participants got less preventive care than people on other plans.
Republican predictions that high-deductible plans would slow the growth of health-care costs may be proving correct: Costs grew at 3 percent annually from 2009 to 2011, about half the pace of the previous 10 years, according to a study published in May in the journal Health Affairs. Shifting health costs to workers accounted for about one-fifth of the slowdown.
BOTTOM LINE -
The bottom line: Republicans hate Obamacare, yet the law is helping to expand the high-deductible health plans they pioneered.
Before it's here, it's on the Bloomberg Terminal.
LEARN MORE