Treasury 10-Year Yield Rises to Almost 3% on Bets Fed to Taper
Susanne Walker and Liz Capo McCormick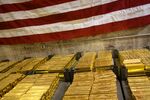 Treasury 10-year note yields rose to almost to 3 percent for the first time in two years as fewer Americans than forecast filed for jobless benefits, boosting bets the Federal Reserve will cut bond purchases this month.
The 10-year term premium signaled the securities were the cheapest since 2011 before a release tomorrow forecast to show employers increased the pace of hiring in August, according to a Bloomberg survey of economists. An ADP Research Institute report today showed companies added jobs at a pace in line with the average over the past two years. The next Fed policy meeting is Sept. 17-18.
"Rates are going up very fast," William Larkin, a fixed-income portfolio manager at Cabot Money Management in Salem, Massachusetts, said in a telephone interview. "There's a pretty strong selloff, which is likely to go on as long as economic data continues to be strong."
Benchmark 10-year yields rose 10 basis points, or 0.10 percentage point, to 2.99 percent at 5 p.m. New York time, the highest level since July 28, 2011, according to Bloomberg Bond Trader data. The 2.5 percent note due in August 2023 fell 26/32, or $8.13 per $1,000 face amount, to 95 25/32.
The yield is up from a 2013 low of 1.61 percent on May 1 and threatened to breach 3 percent for the first time since July 27, 2011, when lawmakers debated raising the nation's debt limit.
Biggest Loss
U.S. government debt is on track to deliver a 3.85 percent loss this year, which would be the biggest annual decline since data going back to 1978, according to Bank of America Merrill Lynch indexes.
Treasury trading volume at ICAP Plc, the largest inter-dealer broker of U.S. government debt, rose 23 percent to $410 billion, the most since Aug. 15. The figure is down from a 2013 high of $662 billion reached on May 22 and up from a low of $148 billion on Aug. 9. The 2013 average is $314 billion.
The 10-year term premium, a model that includes expectations for interest rates, growth and inflation, was at 0.63 percent, the most since May 2011. It was negative as recently as June 18. The 10-year average is 0.23 percent. A positive reading indicates that investors are getting yields that are above what is considered fair value.
Three-month implied volatility on U.S. 10-year interest-rate swaps climbed to 118.6 basis points, the highest since July 8, according to data compiled by Bloomberg. The average over the past year is 79.3. The gauge is a measure of projected yield fluctuations over the next 90 days.
The 14-day relative strength index for the Treasury 10-year yield rose to 69, from 64 yesterday, approaching the 70 level that some traders see as a sign a market measure has risen too fast and may be due to reverse course.
Gross's View
Pacific Investment Management Co.'s Bill Gross, manager of the world's biggest bond fund, said investors should buy short-term Treasuries and credit securities that will be bolstered by the Fed's intent to keep benchmark lending rates at almost zero.
"The safest pitch to swing at may not be stocks, but the asset that will soon be the nearly sole focus of central banks," Gross said in his monthly investment outlook on Newport Beach, California-based Pimco's website today. "Central bankers are shifting to forward guidance, which if reliable, allows financial markets and real economies to plan several years forward in terms of financing rates and investment returns."
Gross's Pimco Total Return Fund has dropped more than $41 billion, or 14 percent of its assets, in the past four months through losses and investor withdrawals. The fund suffered $7.7 billion in net redemptions in August, Chicago-based researcher Morningstar Inc. said yesterday in an e-mailed statement, the fourth straight month of withdrawals and the second highest amount this year.
An 'Unraveling'
"We are seeing an unraveling of real money, institutional longs that had built up over recent years, coming out of the market," said John Herrmann, director of U.S. rate strategy at Mitsubishi UFJ Securities USA Inc. "The Fed has said their actions will be data dependent. The real economy is forcing people's hands, and they are getting out of positions."
Jobless claims declined by 9,000 to 323,000 in the week ended Aug. 31, less than the lowest estimate of economists surveyed by Bloomberg, from a revised 332,000, according to Labor Department data issued in Washington. Another report showed productivity climbed more than previously estimated in the second quarter.
Employment Reports
Companies boosted employment by 176,000 workers in August from a 198,000 gain in July that was revised down, figures from the Roseland, New Jersey-based ADP showed today. The median forecast of 43 economists surveyed by Bloomberg called for a 184,000 gain.
A Labor Department report tomorrow may show companies added 180,000 workers last month, according to the median estimate in a Bloomberg survey. The unemployment rate probably held at 7.4 percent, the lowest level since December 2008.
The two-year high in yield "is just a growing confidence on the part of the bond market that a Sept. 18 tapering announcement is coming," said Adrian Miller, director of fixed-income strategies at GMP Securities LLC in New York. "Tomorrow's data point will be the deciding factor."
Accelerating U.S. growth has prompted Fed Chairman Ben S. Bernanke to pledge to slow monetary stimulus if the economic expansion meets policy makers' forecasts. The U.S. central bank will reduce its monthly purchases of $85 billion at its meeting this month, according to 65 percent of economists in a Bloomberg survey last month.
Before it's here, it's on the Bloomberg Terminal.
LEARN MORE