Repairing Damaged IPhones—With No Help From Apple
Repair shops threaten Apple's planned obsolescence strategy
by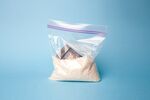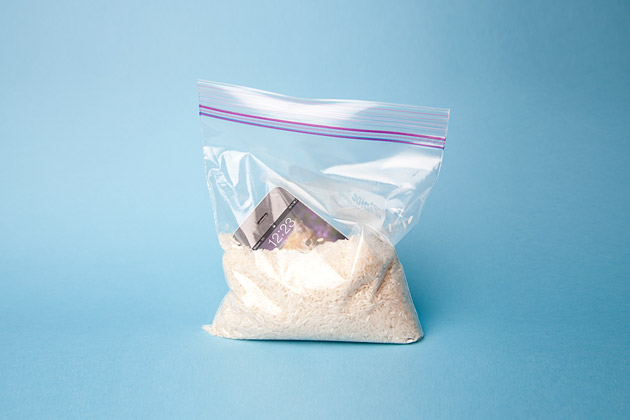 Apple executives expend a lot of brainpower worrying about Samsung and other Android smartphone rivals. They probably should be thinking about Justin Wetherill, too. The 26-year-old smartphone doctor and others like him have built a $1 billion business in repairing and refurbishing iPhones and other mobile phones for customers looking for a less expensive alternative to upgrading.
Apple is expected to introduce its newest smartphone on Sept. 10, raising the question of whether consumers will rush out to get the latest iPhone even though older versions work just fine. The sixth-generation iPhone is rumored to have a fingerprint sensor mounted in the home button of the phone to make it more secure for payments, an improved camera, and other design refinements.
Although the iPhone remains a killer franchise, with nearly 390 million phones sold as of last quarter, fatigue may be setting in. Apple sold 18.2 million iPhones last quarter, down 17 percent from the previous three-month period. Investor concern that the smartphone brand has lost some of its magic is one reason the company's stock has fallen about 8 percent this year. "There's less and less difference between a new smartphone and one from a couple of years ago, so people feel less need to upgrade," says Benedict Evans, an analyst with Enders Analysis. "As penetration grows, more and more smartphone owners have lower incomes and aren't keen to drop $200 on the latest thing every two years."
Wetherill set up shop at an Orlando restaurant in 2009, fixing customers' busted screens and batteries while they dined. He says he once brought an iPhone back to life that had been dropped in a deep fryer by a McDonald's cook. Three years later, Wetherill is running a 47-outlet chain called uBreakiFix, which he says generated $17 million in sales last year. "Many people would say, 'Take my arm before you can take my phone,' " says Wetherill. "If you can get a phone fixed for $100 or less, it's a heck of a lot better than buying a new one."
Apple has been pushing back against the 2,200 rehab shops in the U.S. that research firm IbisWorld estimates were operating last year. The company voids product warranties if iPhones are fixed outside its retail stores or authorized third-party outlets. It doesn't sell parts or tools for repairs, requiring uBreakiFix and others to pull components out of old devices or strike independent deals with Chinese manufacturers that supply the iPhone maker. On Aug. 30 the company began a trade-in program for iPhones, accepting older devices in exchange for credit toward a new smartphone. "Apple's plan is planned obsolescence," says Kyle Wiens, the founder of iFixit, which sells tools and components to repair shops. "They want to use the battery dying as an opportunity to up-sell you on a new phone." Online readership of iFixit's unofficial iPhone repair manual has increased almost fivefold in the last three years, Wiens says.
Apple says its tough approach ensures quality. The company certifies technicians by requiring them to complete "dozens of hours of additional training each year," said Nick Leahy, a spokesman. "We offer hundreds of authorized service locations for Apple customers in all 50 states, each staffed by expert technicians who have been trained and certified by Apple."
Many repair mavens promote their services as good for the environment. There will soon be more cell phones manufactured every year than people on earth, Wiens says, meaning more mining for minerals used to make components, energy spent to manufacture and ship devices, and waste once the products are thrown away. According to the U.S. Environmental Protection Agency, a phone is typically used for 18 months, even though it works for much longer. "If I can keep a serviceable device working, I'd definitely prefer that to throwing it in the landfill," says Luke Siekmeier, a longtime Apple customer in Denver. He recently had an iPod Touch mended by an outfit called Shatter Buggy after his 8-year-old daughter broke the screen.
The mobile repair industry will get fresh business after the next iPhone launch because novice customers tend to break their new phones, says Benjamin Head, owner of Shatter Buggy. A former JetBlue Airways pilot who started fixing devices out of his home, Head now has franchises in five states performing more than 1,000 repairs a week. One elderly customer grew so frustrated trying to work his iPhone that he beat it with a cane, then called for repair help. "These are durable devices," Head says.
Before it's here, it's on the Bloomberg Terminal.
LEARN MORE