Hacking Victim Dotloop Takes On the Real Estate Establishment
An online maverick's property deal platform is breached
by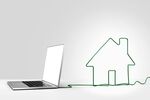 On March 16 a hacker using the pseudonym Ian Dawtnapster broke into the computer systems of a national real estate firm and downloaded blank home-buying and -selling forms. The infiltrator did so by breaching an online document-sharing forum run for the firm by Dotloop, a Cincinnati-based startup that seeks to make it easier for consumers to do property transactions.
Soon after the incident, Dotloop says, two real estate organizations that own the copyrights on the forms demanded that Dotloop take the documents off its servers. Dotloop says it complied with the requests from the California Association of Realtors and the Northwest Multiple Listing Service (NMLS). It then filed a motion in federal court in Northern California seeking the authority to subpoena CAR and Google to search e-mails that might reveal the identity of the online vandal. CAR spokeswoman Lotus Lou says the group had nothing to do with the hack and isn't a defendant in any litigation, and called the subpoena request "unwarranted." On Aug. 27 a court granted Dotloop authority to subpoena CAR, Google, and NMLS, among others.
The dispute highlights tensions between Internet startups and the real estate establishment. Despite the rise of companies like Zillow and Trulia, which bring homes-for-sale listings onto the Web, the economics of buying and selling homes remain largely unchanged in the real estate industry. Deals take weeks to complete, and closing costs run in the thousands of dollars; sellers typically pay a steep 5 percent commission to real estate agents.
Dotloop intends to speed up one aspect of the home-buying process: the mounds of paper required to close property transactions. The four-year-old startup allows real estate agents, buyers, sellers, lenders, and title agents to collaborate, negotiate, and electronically sign documents in private online forums. The company, which recently opened an office in San Francisco, says 700,000 real estate agents pay about $20 a year to use its cloud-based service. "There's a good old boy network that runs residential real estate, and as we've grown, that resistance has gotten greater and greater," says Austin Allison, Dotloop's 28-year-old chief executive officer, a former real estate agent who sold his first home at age 17.
Real estate agents in California must be licensed by CAR, which operates its own for-profit document-sharing system, ZipLogix Digital Ink. CAR also distributes the real estate contracts that are an industry standard in the state. Access to those documents is a big incentive for agents to pay CAR's $115 annual fee. The Realtors' group says it has monitored Dotloop to ensure its documents are not illicitly uploaded onto the service in order to protect consumers from forgery and financial fraud. Brad Inman, owner of the real estate newsletter Inman News, says the security fears are well founded since home buying is a known haven for fraudsters. He also says organizations such as CAR "really don't want Dotloop coming into the process."
In legal documents, Dotloop alleges that NMLS, which couldn't be reached for comment, identified specific forms hosted on Dotloop whose existence could not have been known unless they were tipped off by Ian Dawtnapster. (Dotloop does not actively police its network for copyrighted content, but it will take down any protected documents when alerted.) In its own investigation, Dotloop says it found that a user with an IP address linked to computer systems operated by CAR logged on to Dotloop only four minutes after the intruder. The California Realtors' group denies any knowledge of the intrusion.
Before it's here, it's on the Bloomberg Terminal.
LEARN MORE