What Ex-Google Exec Hugo Barra Can Do for China's Xiaomi
by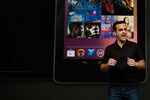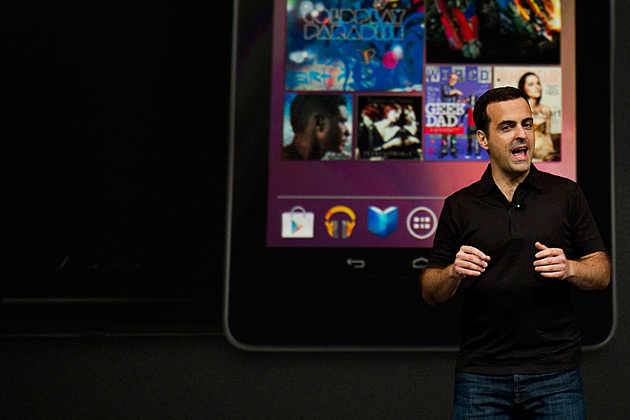 In one of the most high-profile moves from Silicon Valley to China, Hugo Barra, vice president of Android product development at Google, is moving to Beijing to lead international business development for Xiaomi, a smartphone vendor that makes some of the coolest phones in the country.
Why would Barra make the jump to a privately held company that has been around for only a few years and has just a sliver of the Chinese market? The announcement coincided with speculation about Sergey Brin's new relationship with Barra's ex-girlfriend, also a Google employee; a report in AllThingsD cited sources saying the events are unrelated. And while Xiaomi may be a small smartphone brand in China, its founder and chief executive, Lei Jun, has inspired confidence among such investors as Qiming Venture Partners and Singapore's Temasek Holdings.
Lei, who launched and ran e-commerce site Joyo before selling it to Amazon in 2004, is also founder and chairman of one of China's top software companies, Kingsoft, and founder and chairman of Nasdaq-listed entertainment website operator YY. Xiaomi recently completed a round of funding valuing the company at $10 billion, and Lei predicted in June that it would sell 15 million phones this year, more than double the number it shipped last year.
Xiaomi is also benefiting from mounting worldwide demand for cheap smartphones. The company is part of a group of Chinese handset makers that are shaking up the world's smartphone industry. Chinese brands now have more than 70 percent of the home market, up from 28 percent just two years ago. But smartphone users account for only 27 percent of China's mobile market, "giving plenty of room for smartphone growth," writes Mark Li, senior research analyst at Sanford C. Bernstein in Hong Kong, in an Aug. 19 report. Smartphone sales in China are expected to jump 50 percent to 60 percent this year and continue strong compound annual growth of about 20 percent through 2016, he predicts.
A lot will be riding on Barra's ability to make headway in new markets. Despite the pricey valuations and extensive media attention, Xiaomi remains a niche player. It had 4 percent market share in China in the second quarter of 2013, according to data from IDC and Bloomberg Industries. That's up from 3 percent at the start of last year but still well behind leaders Samsung Electronics (18.3 percent) and Lenovo (12.6 percent). Four other Chinese brands—Coolpad, ZTE, Huawei Technologies, and K-Touch—are also ahead of Xiaomi. Apple, which has suffered a big drop in market share in China over the past year, is slightly ahead of Xiaomi. The problem, notes BDA China Chairman Duncan Clark, is that Xiaomi "is too big to be small, but too small to be big. If it is going to take on the big league players like Samsung it would need to be more than just China."
Which leads us back to Hugo Barra. Emerging markets outside China will enjoy fast growth. Bernstein's Li expects them to pass developed markets as the world's top smartphone arena next year and predicts annual growth of 25 percent through 2016. The real opportunity will be in low-priced phones, according to Bloomberg Industries analyst John Butler. "The smartphone market is shifting toward low-end units," he wrote in an Aug. 21 report. Smartphones priced at $250 or less represented 49 percent of global smartphone shipments in the second quarter of this year, compared with 31 percent at the start of 2012, he wrote, citing data from IDC. Among the beneficiaries of this trend will be "emerging vendors from China and India that focus on low-end smartphones."
With Barra's experience at Google, the former Android exec can help Xiaomi build its business outside the country, according to Nicole Peng, China research director for Canalys. "This can be a huge step for Xiaomi if they make it right," she told Bloomberg News.
Before it's here, it's on the Bloomberg Terminal.
LEARN MORE