The NFL Concussion Deal's Surprise Winner
Besides helping injured ex-players, the $765 million settlement shows that mass suits can work
Paul M. Barrett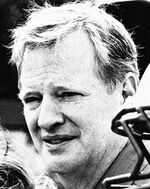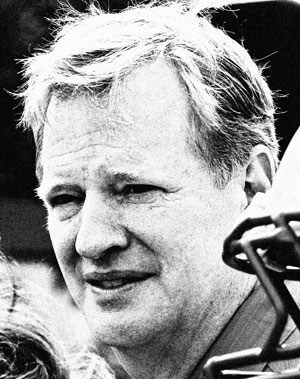 Consolidated courtroom assaults in which hundreds or thousands of plaintiffs join forces were popularized in the 1980s and 1990s to deal with dangerous products such as asbestos insulation and cigarettes. But these mass lawsuits have since run into image problems: Judicial skeptics, including the Supreme Court's conservative majority, have described class actions as a crude means of intimidation, one that obscures the particulars of alleged injuries and exaggerates supposed misdeeds. And then there are the enormous fees that plaintiffs' lawyers often carve out of judgments or settlements. In a ruling in March, Justice Antonin Scalia noted: "The class action is an exception to the usual rule that litigation is conducted by and on behalf of the individual named parties only."
The National Football League's $765 million concussion settlement, announced on Aug. 29, shows that sometimes exceptions are worth making. The pact would resolve consolidated claims by more than 5,000 ex-players for ailments related to head injuries. While it requires the approval of a federal judge in Philadelphia—and could disintegrate if too many former athletes dissent—the accord illustrates the potential advantages of dealing with at least certain kinds of voluminous legal conflicts in one fell swoop. In this case, the plaintiffs' gang-tackling strategy helped the league realize that doing the right thing was also the financially smart thing.
For years, despite mounting medical evidence, the NFL had denied a connection between "bell ringing" hits and long-term brain injury. The league easily fended off individual suits by debilitated former players with limited resources. A new threat emerged over the past three years, however, as former players joined arms with deep-pocketed class-action law firms. The NFL faced the prospect of having top executives and team owners deposed. Potentially embarrassing internal memos could have been exposed. Worst of all from the league's perspective, there was the danger of a truly catastrophic verdict, with the attendant bad publicity for the sport.
Getting all of this cleared up before the new season's Sept. 5 kickoff made sense for all concerned. "The most important thing was to resolve the differences and get relief to the players as soon as possible—and their families," Commissioner Roger Goodell said on CBS This Morning on Sept. 4.
"As these things go, this settlement came amazingly quickly, and that's a good thing for the plaintiffs with the worst injuries," says Carl Tobias, a professor at the University of Richmond School of Law. Maximum awards would include $5 million for former players with Alzheimer's disease and $3 million for those with dementia, according to Christopher Seeger of Seeger Weiss, one of the firms representing the ex-players. Many claimants would get far less; overall the settlement would provide an average payment of about $153,000.
Despite the impressive-sounding total cost, the settlement's fine print proves it's a relative bargain for the NFL. The league's annual revenue now approaches $10 billion. Under the pact, payouts will be divided among 32 teams and allocated over 20 years (with $380 million of the total accord due by 2016). Tens of millions of dollars in attorneys' fees, yet to be determined, will be added on top of the payments to plaintiffs. So owners are each looking at eight-digit tabs spread over a couple of decades. That's a bill NFL teams can likely handle as a minor cost of doing their very lucrative business.
From a marketing perspective, the most important benefit the league will get for its money could be the loyalty of fans made uneasy by the suicides of former players such as Dave Duerson, Andre Waters, and Junior Seau, all of whom suffered from neurodegenerative brain disease thought to be linked to concussions. The $765 million "is not a trivial amount of money," says Ronald Katz, a partner with Manatt, Phelps & Phillips who specializes in sports law, "but given the opportunity to clear the air, you can see why the league would make a deal."
While the NFL Players Association responded cautiously, saying it looked forward to learning more about the pact, some former athletes called for continued battle. Kevin Mawae, a retired center for the New York Jets and former president of the players' union who didn't participate in the litigation, said on Aug. 29 on Twitter that his ex-colleagues need to be willing to "go all the way and not settle." He added: "To be very clear … $$$ is not everything … Information = knowledge = security." Within days, four other former players filed a fresh suit in federal court in New Orleans seeking broader medical benefits. If that kind of defiance catches on, the legal fight could reignite.
Mawae has a point: What may never get conclusively sorted out is whether, as the former players alleged, the NFL fraudulently covered up what it knew about the risk of repetitive head injuries. The plaintiffs accused the league of suppressing research that showed a connection between concussions and postcareer brain damage. The NFL denied these accusations and didn't admit any liability in the settlement.
Another inherent limitation of the accord is that it doesn't directly protect current players. They'll presumably benefit from new safety steps the league has instituted and from continuing research. No one, though, pretends that brutal hits will stop.
Seeger defended the pact as a way to "get help quickly to the men who suffered neurological injuries." He added that "it will do so faster and at far less cost, both financially and emotionally, than could have ever been accomplished by continuing to litigate." The plaintiffs faced serious risks of their own in court, including federal labor law provisions that could have forced many of them into arduous arbitration. If Seeger is right, the compromise with the NFL would amount to a modest victory not only for the suffering athletes and their sport, but also for America's much-maligned civil court system.
BOTTOM LINE -
The bottom line: The NFL proposal to settle head-injury claims by 5,000 ex-players would yield an average payout of $153,000.
Before it's here, it's on the Bloomberg Terminal.
LEARN MORE