Six Take-Aways for China From the Bo Xilai Trial
By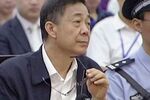 With the five-day trial of once high-flying princeling Bo Xilai now over, some take-aways are in order. The trial closed Monday, with prosecutors calling for a severe sentence for the 64-year-old Bo; the lack of contrition shown by the former party chief of Chongqing warranted the tough sentence, they argued. A verdict has not been announced, but it could come in early September, China's state media has reported. Many believe he will be given a suspended death sentence. Here are six things we learned from the trial.
1) Guess What? The Chinese Communist Party is not immortal.
The decision by Bo to vehemently deny the charges of accepting bribes, embezzlement, and abuse of power came as a surprise to most who had expected him to admit to his alleged crimes in hopes of winning a more lenient sentence. Bo's actions, however, suggest he may be playing a long game. China has a history of purged officials—including former paramount leader and economic reformer Deng Xiaoping—rising anew to positions of power.
If, as looks increasingly likely, the CCP eventually finds itself on the wrong side of history and faces competition from new, rival political movements, Bo's outspoken self-defense could serve him well. First, he has not admitted to any wrongdoing; second, he demonstrated he has the courage to stand up to the Party's powers-that-be. Many of these senior cadres are involved themselves in all matters of financial malfeasance, believe most of the "laobaixing"—the ordinary people. Bo's spirited defense signals that at least some are now betting that the Party won't be around forever.
2) Robotic or not, don't assume China's leaders are all cowed automatons; there may be more freewheeling, independent-minded types such as Bo in the ranks of party leaders.
Bo had long ago showed he was ready to break with party consensus. He tried to distinguish himself from the apparatchik ranks by promoting policies and political stances of his own making; his combination of populist-inspired leftism and his severe crackdown on crime (selectively targeted) was Bo's bid to propel himself from Chongqing into the top ranks of the leadership. He failed. But the fact that Bo attempted that gambit and now has shown himself not cowed, even as he faced the collective wrath of the Party during his trial, may provide inspiration for others.
One possible candidate who might some day decide to stop toeing the line: vice premier Wang Yang. He formerly headed the export powerhouse province of Guangdong, where he experimented with a more open system featuring a larger role for civil society. Indeed, Wang, once considered a rival of Bo, was also seen as playing a similar game: His media-friendly, outspoken approach while running the southern province was seen as a Bo-like bid to win a top position in the party. While Wang didn't make it into the very top ranks of leaders, he is a possible candidate for the elite Politburo Standing Committee in future years.
3) A revolution may not be a dinner party, but sometimes it's a soap opera.
The last day of Bo's trial ventured from the serious to the outright absurd, with Bo himself seemingly comparing his past life to a soap opera. He revealed that his former police chief, Wang Lijun, was secretly in love with his wife Gu Kailai, and that Bo had assaulted him not because the police chief had revealed his wife's involvement in murder but because Wang had helped destroy Bo's marriage. Bo's wife and Wang were "as close as glue and paint," Bo said during the trial, using a colorful Chinese phrase that describes those who are linked romantically. Amongst the odder details Bo revealed was that Gu once brought the police chief's shoes home—why she did so was unexplained. Wang "hurt my family. He hurt my feelings," said Bo.
4) Guanshang goujie, or "official-business collusion" is what defines China's present political and economic system.
Confirming the worst fears of China's often conspiracy theory-minded populace, the trial laid out in excrutiating detail how Chinese businessmen illicitly curry favor with officials and their family members, so winning contracts and sweetheart deals. In that sense, the trial can be seen as sort of a primer of how China's corrupt officials get rich. The dirty details have now been revealed to the public to mull over, discuss, and get riled up about—not a happy outcome for China's leaders.
In Bo's family's case, that included businessmen buying a French villa for his wife and sending his son to vacation in Africa on a private jet, as well as funding his overseas education. Bo argued throughout the trial that he was unaware of how his family was benefiting from his official position. The reality more likely is that Bo deliberately avoided knowing the details—a calculated ignorance—in order to give himself some protection from future trials such as this one.
"The former Politburo member was pursued at every stop of his career by slick operators, who lavished gifts on his family, then won approval for projects," wrote the English-language website of financial magazine Caixin on August 27. "Anti-corruption officers should use the case as an example of the dangerous links that can form between officials and businessmen. It is proof that a mechanism must be set up to limit the power of officials, prevent their relatives from using their offices for private gain, and require officials to make their assets and finances public."
5) China's unruly Internet is pushing the Party into a corner.
The Chinese government's experience using Sina Weibo, China's biggest Twitter-like microblogging service, to publicize the Bo trial proceedings, shows the degree to which the Internet is testing the authorities' ability to maintain information control. First, the fact that Beijing decided to opt for at least partial openness by live-blogging the trial shows how they are recognizing the inevitable: China's 564 million Internet users—and more than 200 million micro-bloggers—are a major force that has to a large degree resisted Beijing's efforts to control and tame it. At the same time, Beijing knows it must engage the Web and its users if it wants to retain any legitimacy.
Last week's announcement that the party is starting a crackdown against what it calls Internet rumors was followed by arrests, including that of a whistle-blowing journalist. This action shows how worried the authorities have become about the rising influence of an independent Web. "It seems that a new crackdown on online reports is gathering strength," warned the International Federation of Journalists Asia-Pacific Office on August 28. And the fact that many Chinese ended up viewing Bo in a more positive light after following the trial shows how difficult it will be for Beijing to harness the Internet for its own propaganda purposes.
6) China's Faustian bargain—get rich but keep your mouth shut—is now badly strained.
The deal by which the Party guarantees economic growth, plus rising incomes, in exchange for a politically docile urban population is unraveling. The now-widespread  knowledge that the system is rigged to benefit those in charge—that officials and their families have illicit opportunities to amass fabulous wealth unavailable to most of China's citizens—could push the Chinese to demand an end to the collusion between princelings, their families, and business. What might emerge to replace this network of power, if anything, is unclear.
Before it's here, it's on the Bloomberg Terminal.
LEARN MORE