pursuits
BET Co-Founder Sheila Johnson: How Did I Get Here?
The career path of the BET co-founder, CEO of Salamander Hotels & Resorts, and vice chairman of Monumental Sports & Entertainment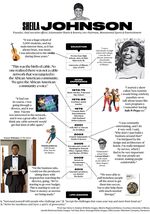 The cable industry pioneer on moving from BET to hotels, sports ownership, and other high points of her career.
Before it's here, it's on the Bloomberg Terminal.
LEARN MORE