Live Nation's New Groove: Electronic Dance Music and Scalped Tickets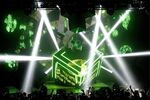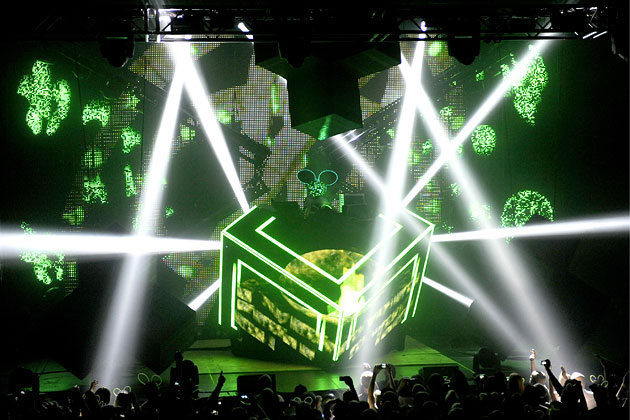 In November, the electronic dance music (EDM) concert promoter Hard Events will host a two-day Dia De Los Muertos-themed festival called Hard Day of the Dead in Los Angeles. The extravaganza will feature over 25 DJs and dance acts, including EDM heavyweights Skrillex, Calvin Harris, and Deadmau5. If you want tickets, you can buy them through Live Nation Entertainment.
Live Nation Entertainment, which merged with Ticketmaster in 2010 and now has a near monopoly on U.S. concert tickets, sold 75 million tickets through Ticketmaster and hosted 22,000 of its own concerts last year, boosting its concert revenue by 11 percent. While the top-selling concerts remain big-name acts (Madonna, a Live Nation artist, pulled in $228.4 million on her 2012 tour), the  fastest growing music genre is actually EDM. "Electronic music is a new and big locus for us," Michael Rapino, Live Nation's chief executive officer, said in May, right after Live Music purchased EDM ticket promoter Cream Holdings. He repeated his interest in EDM festivals in another conference call this week, noting that "EDM has a great global runway. This is the music of today's youth."
Any time a music executive refers to something as "the music of today's youth," you know the trend has overshot the mainstream. Still, compared to rock and hip-hop, EDM is a relatively new category. The nebulous, catch-all term usually refers to anything electronic and dancey—subgenres of EDM include techno (hey, remember techno?), dubstep, Chicago house and more. "Titanium" by David Guetta is EDM. So is Baauer's "Harlem Shake." Beyonce's "Run The World (Girls)" samples heavily from EDM song "Pon De Floor" by Major Lazer.  Skrillex, the DJ who won three Grammys in 2011, is probably EDM's most famous name. He's even making songs for Disney movies.
This year, Live Nation is expanding its EDM offerings. In addition to buying Cream Holdings and, last year, Hard Events, the concert promoter also started a "creative partnership" with Insomniac Events, the company that produces Electric Daisy Carnival festivals around the country. With these acquisitions and partnerships, the company's revenue has jumped 8.3 percent over the past year and stands at $1.68 billion.
EDM is now a $4.5 billion industry, according to the International Music Summit 2012 Business Report. Like hip-hop in the '80s, most EDM music is still largely underground, which means that most of the artists make a good chunk of their money hosting live shows. Live Nation expects 2.5 million fans to attend its 17 forthcoming EDM festivals across the U.S. and Europe.
In another move that may prove to be even more lucrative than EDM festivals, Live Nation is also trying to break into the ticket scalping market, rolling out a ticket resale site, TM+, later this year. The program is in beta mode right now, with no official launch date announced. According to an online FAQ on Live Nation's customer support page, the program promises it'll sell "100% verified resale tickets from fans and other sellers." Interestingly, Ticketmaster has already been in trouble for selling scalped tickets: In 2009, people trying to buy tickets to a Bruce Springsteen concert through Ticketmaster were re-directed to its secondary marketplace, TicketsNow, which sold higher-priced, scalped tickets.
Before it's here, it's on the Bloomberg Terminal.
LEARN MORE