Ex-Viacom Chief Tom Freston on Oprah, Vice Media, and Afghan TV
The former head of Viacom talks about breakfast with Oprah, Afghan TV, and the killer media app
by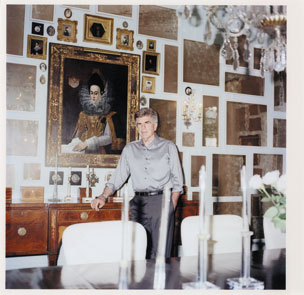 Since you abruptly left Viacom in 2006, you've been involved with Vice Media, a hypermasculine brand, and Oprah's network, OWN, the ultimate women's brand. What's it like to move between Oprah and Shane Smith?
Shane has an interesting bunch of guys. And Oprah is wonderful. She romanced me into helping her. She made breakfast for me. But women's programming is not my forte. I helped make it a viable business in terms of the distribution deals with cable operators. OWN will make money this year.
It will?
It's been through the fire, but it's going to be profitable.
You helped create MTV as a global youth brand, and now Vice seems to be positioning itself as the successor. Smith says Vice is aiming for world domination. Is that awkward for you?
Shane is prone to a bit of bombast. But Vice doesn't want to be MTV.
What's Vice proven to its doubters?
When people go to Vice's website, they watch for 25 to 34 minutes. Normally people watch Web video for two or three minutes at a time. If you've got compelling content, people watch.
You're on the board of DreamWorks, which did a deal with Netflix to provide original animated series. What does that say about Netflix's ambitions?
Netflix is the gateway drug for online video, the same way that HBO was the gateway drug for cable TV. If you come up with a Mickey Mouse or a SpongeBob on Netflix, it's going to make Netflix a must-have for kids. Then these kids will help drive their parents' behavior.
What other kinds of alliances do you see coming?
The next wave is going to be online video. With all the extra screens—the iPads and the iPhones—and the social tools, soon the killer application is going to come along for navigation, which will make this all seamless.
So that's what we're waiting for?
It's a revolution in slow motion. The end state would seem to be close at hand, which is, there's going to be more choices, and media is going to be increasingly fragmented.
The other project you're involved in is Moby Media, the Afghan media group. You lived in Afghanistan in the 1970s. Is this a sentimental gesture or a business interest?
I believe in the company. With the Taliban there was no TV. Imagine that, a virgin market. Now there are 75 TV stations.
There are 75 stations in Afghanistan?
Television there has been a great tool for social change in terms of fostering the image of gender equality and the importance of education. We now do scripted dramas. We just launched a version of The Voice. We have a version of American Idol called Afghan Star.
One of the reasons Sumner Redstone fired you is because Rupert Murdoch outbid you for MySpace. Has Redstone ever said, "Thanks for saving me from that $500 million mistake"?
No, I have never heard from him.
Before it's here, it's on the Bloomberg Terminal.
LEARN MORE