Bloomberg View: Evolving the Terror Fight to Match al-Qaeda
Terrorism is changing. Diplomacy and defense must change, too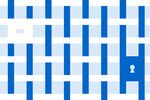 Suicide bombers attack Turkish embassy staff in Somalia. A rocket-propelled grenade slams into the United Arab Emirates' embassy in Libya. Nine people are killed when three men try to storm an Indian consulate in Afghanistan.
Those recent incidents didn't make nearly as much news as the preemptive U.S. response to intelligence reports of a planned al-Qaeda attack: a wide-ranging travel warning and the closing of 19 U.S. diplomatic facilities through Aug. 10. Yet they offer a useful lens on the best way to counter a changing terrorist threat.
The first thing they reveal is that the U.S. has plenty of company as a terrorist target. Yemen, France, Germany, and the U.K. also closed their embassies. The second is that it's a mistake to define al-Qaeda as a single entity directed from above; it's long been a collection of loose networks with a willingness to exchange "best practices." The recent prison breaks that led to the freeing of hundreds of militants in Pakistan, Iraq, and Libya are cases in point: They may not have been coordinated, but they followed similar tactics and have similar goals.
Finally, these attacks point as much to the weakness of states as the strength of terrorists. Even if Afghanistan, Iraq, Libya, Pakistan, and Yemen were more committed to stopping prison raids and protecting diplomatic facilities, they lack the wherewithal to do so. If they can't or won't protect embassies, then curtailing diplomatic representation seems to be a prudent option.
More broadly, al-Qaeda's evolution will call for a more discerning effort on the part of the U.S. and its allies. Not every group that claims al-Qaeda's mantle is worthy of attention. And very few of the hundreds of prisoners set loose recently from Abu Ghraib (now known as Baghdad Central Prison) or the 1,000-plus from Benghazi's al-Kufiya prison will ever directly threaten the U.S.
Continued turmoil serves no one's interests but the militants'. The challenge is to engage the attention and effort of more countries (an energy-hungry China, for example) to promote regional stability. The U.S. can't close up diplomatic shop and walk away from the Middle East's trouble spots. It also can't stay there alone.
BOTTOM LINE -
To read Jeffrey Goldberg on the Middle East and Caroline Baum on Obama's economic fallacies, go to: Bloomberg.com/view.
Before it's here, it's on the Bloomberg Terminal.
LEARN MORE