Against the Odds, Finding a Job in Greece
by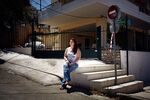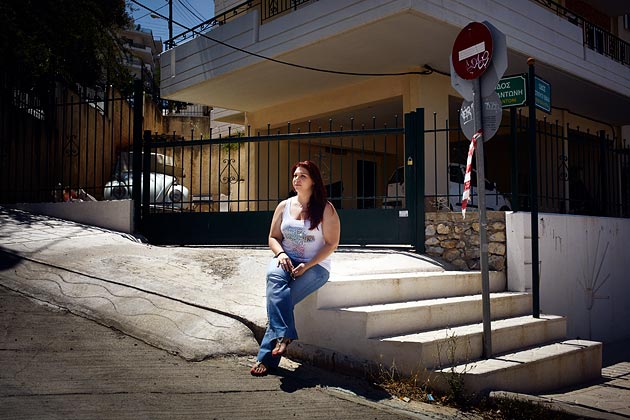 In July, for a cover story in Bloomberg Businessweek, I followed a 29-year-old Greek woman named Tina Stratigaki for a week as she searched for a job. Mostly, there was little to do. She showed me how she searched the job listings and how she applied for openings, but I also was able to join her for one of the nine interviews she's managed to get since the contract for her previous posting expired at the beginning of the year. Some 2,000 applicants had turned out for 21 positions, sitting for an hour-long test and returning for an interview. For Stratigaki, the position was as ideal as they come in today's Greece, a two-year contract as a social worker in a local government office. At the end of the interview, she was told that she would have an answer by the end of the month.
The end of July came and went without news.
Finding a job in Greece is hard these days. The country is in its sixth year of deep recession. Figures released today show that unemployment in the country reached 27.6 percent in May, more than twice the euro zone average and higher than that in the U.S. at the peak of the Great Depression. Among Greeks aged 15 to 24—the hardest-hit part of the population—unemployment reached 64.9 percent. For the majority of young Greeks, the early years of their career have been characterized by brief periods of employment between long spells of job hunting.
If Stratigaki's experience is anything to go by, it's a punishing routine. In the time since her job interview, she continued the job search. While I was still in Greece, she stopped by a travel agency where she used to work to inquire—for the second time—whether her old job was available. The country's slow summer season had begun, but she continued to scour the Internet for job listings. She found and applied for another opening for social work in another Athens suburb. Occasionally, she checked the website of the municipality where she interviewed to see if they had posted a list of hires. "I didn't worry," she says. "Decisions here are never on time, so I'm used to being patient."
On Monday, Aug. 5, Stratigaki received the call she'd been waiting for. The job was hers. She'll start sometime around the end of this month, distributing food to the disadvantaged. The salary will be less than she expected—she'll net about €650 ($868.50), which is not much, nor is it atypical. But the hours are steady: eight hours a day, five days a week, including the occasional Saturday. "I'm very surprised, and I'm very happy," she said. "Now I can plan my life for the next two years." On Sunday, she'll take the ferry to Chios, where her boyfriend has family. "I need to relax," she says. "In order to be extra powerful when I come back."
Before it's here, it's on the Bloomberg Terminal.
LEARN MORE