Bain May Use GMAT Integrated Reasoning Test to Help Screen MBA Hires
Francesca Di Meglio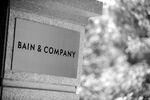 Bain & Co., one of the most coveted MBA employers, may soon use scores on GMAT's new Integrated Reasoning section to screen applicants for consulting jobs—and it likely won't be the last employer to do so.
About a year ago, the GMAT exam underwent the most radical overhaul in its 60-year history with the addition of a new Integrated Reasoning section, which tests applicants' ability to use multiple sources of data to answer complex questions. With business schools working to incorporate the new scores into the admission process, at least one big MBA employer is considering using them for a different purpose entirely: evaluating job applicants.
Bain, which hired more than 125 MBAs from top B-schools last year, says the new section will be useful in evaluating the applicants for those jobs. "The IR scores are trying to test analytical abilities, which is important to us," says Keith Bevans, global head of recruiting at Bain. "We hope it's a good match for determining if you'll be successful at Bain."
Bain recruiters are talking about the best ways to integrate the score into their hiring process, says Bevans, who stresses that if the scores are used, they will be just one piece of information among many that candidates must share. Past work experience, education, GMAT scores, leadership experience, and one-on-one interactions with staff will also weigh in hiring decisions, he adds.
While Bain has no timeline for when it might start asking for IR scores, Bevans says he is optimistic that they will help with hiring decisions.
The use of integrated reasoning scores in the hiring process, especially if it catches on more broadly, significantly raises the stakes for prospective B-school applicants taking the GMAT. At top schools, such as Harvard Business School, a fourth or more of MBA graduates enter the consulting industry, with McKinsey, Boston Consulting Group, and Bain combined taking more than 500 grads each year. Consulting jobs are also among the highest paid, and consulting interviews—which typically involve a complex problem-solving task—are among the most nerve-wracking.
Tami Fassinger, chief recruiting officer at Vanderbilt University's Owen Graduate School of Management, says she has no doubt that recruiters—particularly consulting firms and investment banks—will begin asking for the score in the near future. "When they realize the type of skill it measures, I predict the firms that currently want to screen based on high GMATs will want to screen for high IR scores," she says.
Some recruiters will not look at overall GMAT scores or the new integrated reasoning portion of the test in making hiring decisions. General Electric does not plan to ask its recruits for the new score, says Chris Thomas, who manages GE's Experienced Commercial Leadership Program. If the student was smart enough to get into the B-school, that's enough, he says.
Join the discussion on the Bloomberg Businessweek Business School Forum, visit us on Facebook, and follow @BWbschools on Twitter.
Before it's here, it's on the Bloomberg Terminal.
LEARN MORE