T-Minus 30 Days and Counting: Getting Ready for B-School
Francesca Di Meglio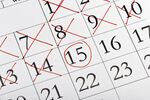 The transition from worker bee to MBA student can be challenging. That's why business schools offer programs and advice over the summer to help newbies maximize the MBA experience. If you're among the first-year students heading back to school in the fall, here are some ways you can train to sit in a classroom again:
Sign up for a school-sponsored prep program
Most top business schools offer workshops or courses to help students gear up for the academics, job search, and social aspects of business school. At New York University's Stern School of Business, students who are older and have been out of school a long time, come from non-business backgrounds, or have weaknesses in their academic record are chosen by the admissions team for Summer Start, a month-long program that includes brush-up courses and a chance to get to know their classmates. "It got me back into school mode," says Lindsey Melki, a second-year student at Stern who participated in Summer Start last year. "Having taken the courses before the fall freed me to dive into clubs."
At the University of North Carolina's Kenan-Flagler Business School, about two-thirds of incoming students attend the Analytical Skills Workshop in July, which features non-credit courses, career programs, and social events. The school also invites those interested in a financial-services career to a three-day seminar that prepares them for the job search and trains them in using finance tools, such as the school's corporate markets lab.
Focus on time management
The summer is a good time to create a schedule to determine how you will get your schoolwork done and tend to other tasks, such as researching target companies, attending networking events, and participating in student clubs, says Michael Stepanek, MBA program director at Kenan-Flagler. "Develop good habits right away," he adds. "September looks very different than July."
Start meeting people and getting to know the area
You can get a start on networking and figuring out your passions ahead of the career search by building relationships and talking to fellow students. Attending events with alumni and current students in your hometown is a good way to get started, but you can also get involved in organizations near campus that interest you, suggests Melki. Organizing informational meetings with those in jobs you might covet come fall is never a bad idea.
Set your life on pause
Take a break between finishing your job and starting school, says Stacey Kole, deputy dean of the full-time MBA program at University of Chicago's Booth School of Business. And forget about whatever you wrote in your B-school application and start getting real about what you want to do with your life. "These guys are grown-ups," says Kole of incoming MBA students. "The best prep [for them] is to be reflective about their own goals and be super honest."
Join the discussion on the Bloomberg Businessweek Business School Forum, visit us on Facebook, and follow @BWbschools on Twitter.
Before it's here, it's on the Bloomberg Terminal.
LEARN MORE