Banks Said to Weigh Suspending Dealings With SAC as Charges Loom
Michael J. Moore and Zeke Faux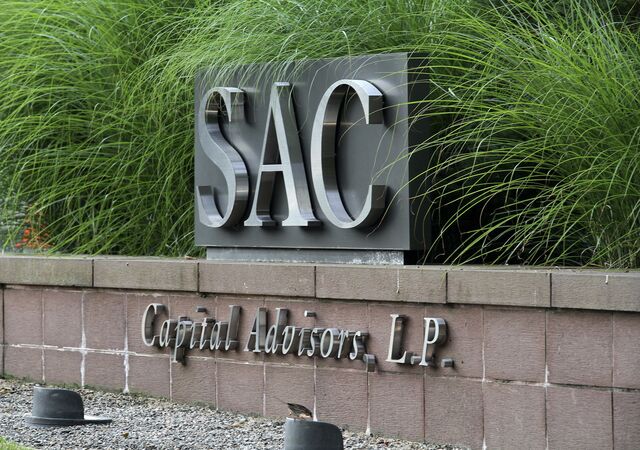 Wall Street banks are debating whether to suspend doing business with SAC Capital Advisors LP if the hedge fund is charged by U.S. prosecutors, according to two people briefed on the matter.
Deutsche Bank AG and Goldman Sachs Group Inc. are among firms weighing the reputational and financial consequences of continuing to provide trading, lending and prime brokerage services to SAC, one of Wall Street's largest trading clients, said the people, who asked for anonymity because the talks aren't public. Prosecutors plan to charge SAC, the hedge fund founded by Steven A. Cohen, as soon as today as part of a probe of insider trading, a person familiar with the matter said.
"Each bank has their own risk parameters," said Ron Geffner, a partner at Sadis & Goldberg LLP in New York who represents hedge funds. "Some firms, depending on the nature of allegations, may elect to terminate a relationship based on the allegations themselves, while others may conduct business up through prosecution."
A criminal case against the Stamford, Connecticut-based hedge fund, as well as U.S. regulatory claims targeting Cohen, threaten to cripple the firm. The Securities and Exchange Commission filed an administrative complaint against Cohen last week, seeking to ban him from overseeing investor funds for allegedly failing to supervise employees and prevent them from engaging in insider trading.
Disputing Wrongdoing
The banks face a conundrum, either being seen as abandoning a long-term client or assisting a firm targeted for prosecution. At the same time, the companies are seeking to ensure that loans and trading agreements are properly collateralized in case SAC is forced to close, one of the people said.
Jonathan Gasthalter, a spokesman for SAC at Sard Verbinnen & Co., declined to comment on the banks' deliberations. Cohen, 57, previously denied any wrongdoing in trades his firm conducted, saying he acted appropriately. This week the company issued a 46-page response to the SEC proceeding, denying misconduct.
SAC Capital said in a regulatory filing this week that it managed $13.9 billion of net assets as of July 1. The firm, which has been receiving withdrawal requests from investors, oversaw $9 billion for Cohen and his employees and $6 billion for clients earlier this year. That mix has helped it maintain a stable capital base.
A person close to SAC said it sent a message to employees yesterday indicating it would continue to operate normally. The person declined to provide a copy of the memo and requested anonymity because it wasn't public.
Reputational Focus
The hedge fund has been among the largest trading clients for New York-based Morgan Stanley and Goldman Sachs, according to people with knowledge of the relationships. SAC has used those firms, along with JPMorgan Chase & Co., Credit Suisse Group AG and Barclays Plc, as prime brokers, Reuters reported in 2011. Spokesmen for the banks declined to comment.
Some of the world's biggest banks have been emphasizing their efforts to behave ethically, put clients first, cooperate with regulators and temper risk-taking after reputations were damaged during the credit crisis, government-funded bailouts and a variety of scandals throughout the financial industry.
Goldman Sachs wrote in a May report on its principles that it seeks to "be as focused on reputational risk as we are on financial risk." Frankfurt-based Deutsche Bank yesterday published its new values and beliefs as part of a strategy overhaul, including the pledge, "We will do what is right –- not just what is allowed."
Continuing Business
Smaller securities firms don't face the same level of public scrutiny. Two senior executives at such brokerages said that they don't expect their firms to stop doing business with SAC, which pays millions of dollars in fees to trade stocks. The executives, who asked for anonymity to discuss a customer, said they don't see SAC as a risky counterparty and that they view it as innocent unless proven guilty.
SAC trades hundreds of millions of dollars of shares daily. The firm's stakes in some stocks may cause volatility in those companies' share prices as speculation mounts about SAC's future, former SEC Chairman Harvey Pitt said in a CNBC interview.
"I think there will be an impact," Pitt said. "A lot of positions that the firm is in depend on size and volume. And so as money starts bleeding out of the firm, the firm is going to have to readjust its strategies."
Before it's here, it's on the Bloomberg Terminal.
LEARN MORE