Did Ray Lane Cost Kleiner Perkins a Slice of Tesla Motors?
by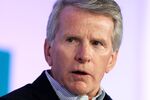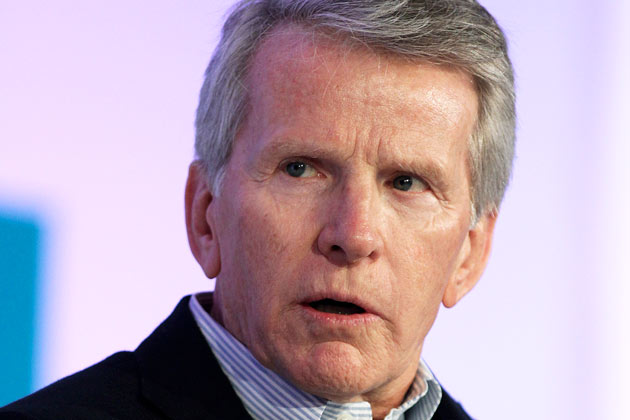 Tesla Motors Chief Executive Officer Elon Musk is no stranger to intrigue. He's been teasing the Hyperloop for months and has plans for a massive space colony on Mars dancing away in his head. Last year, during an interview, Musk stirred the pot again, disclosing that a partner at Kleiner Perkins Caufield & Byers had caused the venture capital firm to miss out on investing in Tesla. Musk, though, declined to name the partner. Well, we're here to help.
As Musk tells it, Tesla at one point had the choice of accepting a $70 million valuation from VantagePoint Capital Partners or $50 million valuation from Kleiner Perkins during a funding round. Musk told Kleiner that he'd be willing to take their lower offer if John Doerr, one of the firm's famed partners, would join the Tesla board. "But John felt that he had too many obligations and that there was another partner at Kleiner who really wanted the deal and so he could not supplant that person," Musk said last year.
Lane strongly objects to this version of events. In an e-mail, he explained that 75 percent of Kleiner partners voted against a possible investment in Tesla. "I thought that was too unfavorable to move forward," he wrote. As for Doerr being asked to joint the Tesla board? Lane says, "John Doerr was not part of the diligence team and never was asked or considered joining the board of Tesla."
According to two people familiar with these negotiations, the partner that insisted on being on Tesla's board was Ray Lane. When Musk turned down Lane's request, Lane and Kleiner decided to sink their money into Fisker Automotive, a rival to Tesla. A spokeswoman for Kleiner declined to comment on the situation, as did a spokeswoman for Tesla.
As far as 20/20 hindsight goes, this one is a doozy. Fisker ended up becoming one of the biggest investments in Kleiner's history, and Lane joined the automotive company's board. That would have all been well and good had Fisker not burned through more than $1 billion in funding and loans. The company now finds itself on the verge of bankruptcy. As for Lane, he's become partner emeritus at Kleiner rather than a full-fledged partner.
Tesla has proved the much better investment. The company went public in 2010, and, of late, its stock has been soaring.
For Lane, Tesla's recent success adds to a barrel full of bad news. The former Oracle executive and Silicon Valley elder statesman lost his position as chairman of Hewlett-Packard, got hit with a massive tax bill, and became the main name thrown around in stories about Kleiner's string of green technology investments gone wrong.
Before it's here, it's on the Bloomberg Terminal.
LEARN MORE