Product Test: Taking the Pizza Plunge With NeverWet
by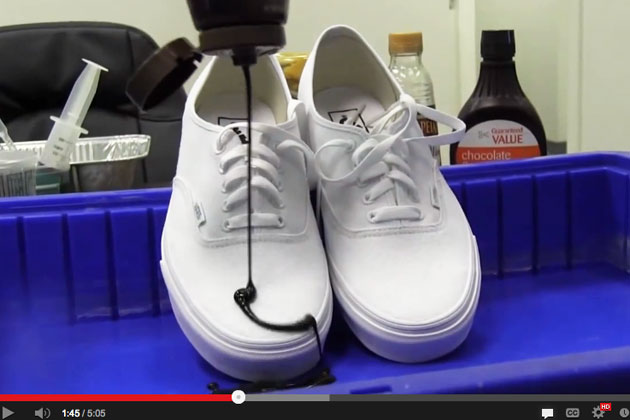 Almost two years after the original NeverWet video went viral, the miraculously creepy water-repellant coating is finally available for all your superhydrophobic needs.
NeverWet was an accidental invention, as you might recall, a product originally created in 2008 at Ross Technology as a way to prevent steel corrosion. After the research team noticed its captivating effects, the chemical was repurposed and repackaged for consumers. Ahead of its Home Depot debut, a second NeverWet ad aired—and flopped. Ironically, in a slickly produced ad the result of the spray apparently looks too much like special effects to recapture the imagination of the Internet.
During NeverWet's inaugural week, chocolate sauce has been the high-profile test material of choice. We had some other ideas.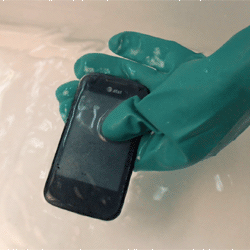 AT&T Pay-as-You-Go Phone
Wouldn't it be great if you never had to worry about dropping your phone in the toilet again? This phone had a glossy finish, so two coats of NeverWet almost frosted the glass. But! Water rolled off the phone, and it continued to work after being submerged.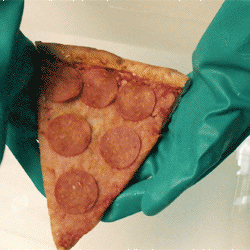 Slice of Pizza
This slice of pepperoni pizza seemed little affected by NeverWet, if at all. Visually it looked the same before and after a thick coat of the product. Water rolled off the surface of the slice, and it did not absorb any water. (Note: NeverWet is not intended for consumption. Do not eat NeverWet.)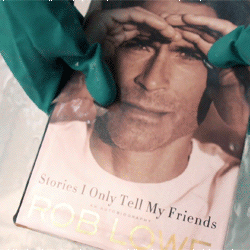 Stories I Only Tell My Friends, by Rob Lowe
So you want to read in the bathtub, or by the pool. NeverWet worked surprisingly well on the cover and the sides of Rob Lowe's autobiography. The interior pages, on the other hand, buckled soon after. An imperfect solution.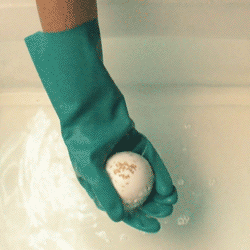 Honey Please! Calm Your Spirit—Bath and Shower Fizzer
Bath bombs are meant to explode on contact with water. Even though it was coated generously with NeverWet, this bath bomb still reacted to the water and disintegrated in minutes.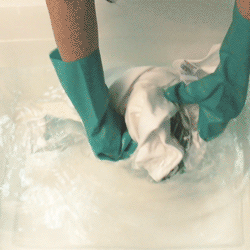 Cotton #1 Grandpa T-Shirt
This product really excels with fabric. This size XL cotton shirt stayed really, really dry, and a thick coat of the product did not seem to obscure the #1 Grandpa graphic.
 
 
 
 
 
 
 

Among our other tests, we coated flowers (they died), an e-cigarette (stayed intact but no one wanted to smoke it), and a hamburger and fries (seemed to work but again: Do not eat NeverWet). It was difficult, from our standpoint, to tell if the actual product will be as much of a blockbuster as its original promotional video. Once the novelty wears off, it becomes hard to imagine coating your clothes or shoes with the stuff.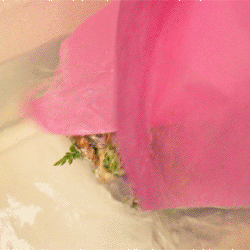 Bouquet of Flowers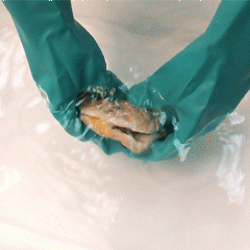 Cheeseburger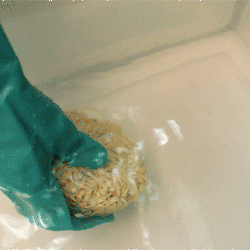 Spicy Shrimp Ramen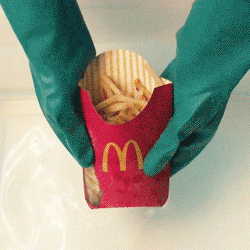 Fries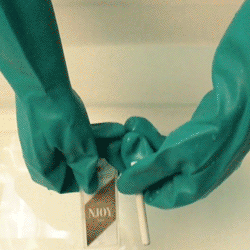 E-Cigarette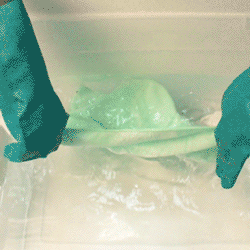 Microfiber Towel  
 
 
 
 
 
 
 
 
 

Before it's here, it's on the Bloomberg Terminal.
LEARN MORE