pursuits
Putting Jenny McCarthy on 'The View': Good Sex Over Bad Science
By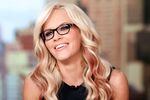 Earlier this week Barbara Walters and ABC announced that Jenny McCarthy, onetime Playboy model and host of an MTV dating show, will be joining ABC's The View as a co-host this fall, and the backlash was instantaneous. Writers and critics were aghast that Walters would hand over a powerful platform to a celebrity who in recent years has become well known for espousing the scientifically discredited notion that childhood vaccines cause autism. James Poniewozik of Time wrote that the decision "to legitimize McCarthy's dangerous anti-science" is "irresponsible and shameful." Writing for the New Yorker, Michael Specter noted that McCarthy will be the show's first co-host "whose dangerous views on childhood vaccination may—if only indirectly—have contributed to the sickness and death of people throughout the Western world."
Why did Walters, who is currently winding down a remarkable career in the news business, risk tarnishing her legacy with the inevitable public outcry over McCarthy? In short: Better sex.
To date, Walters hasn't said much about the various calculations that went into choosing McCarthy over the hordes of would-be co-hosts (and their agents) presumably lobbying for a spot on the popular show. "Jenny brings us intelligence as well as warmth and humor," said Walters. "She can be serious and outrageous." In her 2009 autobiography, Walters explains the factors that she and her fellow executive producer on the show, Bill Geddie, have learned to revere and select for in hosts. The key characteristics, Walters reveals, are a knack for oversharing about one's personal life, a good sense of humor, strong chemistry with the other hosts, a tendency to say outrageous things, and a love of talking candidly about sex. Scientific acumen, apparently, isn't a major factor.
"Then as now we loved stories that concerned sex," writes Walters. "Surefire winners. I often cringed because I thought they went too far, but Meredith and Joy both had raunchy senses of humor, so vaginas and penises became part of our almost daily vocabulary. I sometimes said, 'Enough with the penises,' but the conversations were lively and just shocking enough. Besides, I rather liked my position as the panel prude."
Enter McCarthy. All the recent public attention over her views on autism can obscure the fact that in the TV business she is much better known for (and far more talented at) spontaneous sex talk.
Type "Jenny McCarthy" into YouTube's search field, and among the top results you won't get videos of McCarthy talking about vaccines. Instead you'll find links to videos of her on Chelsea Lately discussing her three-hour orgasms, on the Howard Stern Show talking about her oral-sex technique, on the Oprah Winfrey Show talking about pubic hair, on Katie talking about her worst dates, on HuffPost Live talking about why she's not sexually attracted to Dwayne "The Rock" Johnson, on ABC's Nightline sharing "confessions of a centerfold," and on The View chatting with Walters and the rest of the cast about how Charlie Sheen is a good kisser.
You can bet that Walters and Geddie did plenty of market research before they made McCarthy an offer—and what the market research likely suggested is that the less McCarthy talks on the air about autism, the more viewers will like her.
Henry Schafer, executive vice president of the Q Scores, has been tracking consumer's awareness and feelings toward McCarthy since she first broke into the national limelight in the 1990s. Schafer says that, prior to McCarthy's involvement with the antivaccine movement, she enjoyed above-average appeal among consumers, particularly men. "Following her public outcry however, she started to trend down in positive appeal and up in negative," says Schafer. "She has benefited some in terms of being more recognizable. But her positive appeal has suffered."
In other words, Walters probably hired McCarthy in spite of her views on autism, not because of them. How will that affect McCarthy's strategic deployment on The View?
On Monday, a spokesperson for The View told Bill Carter of the New York Times that McCarthy will be free to talk on any topic she likes—including, presumably, autism and vaccines. Yet Walters throughout her career has shown a keen understanding of what viewers want. In this case, that awareness is likely to translate into minimal talk about bad science and lots of talk about good sex.
"We get the biggest stars to come on," writes Walters in her autobiography. "Just plop yourself on the couch and discuss your film and your sex life."
Before it's here, it's on the Bloomberg Terminal.
LEARN MORE