Ending the Tyranny of the Open-Plan Office
by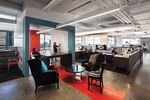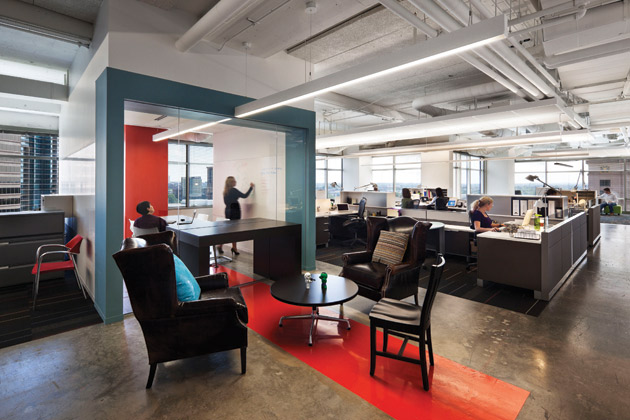 It's official: Open-plan offices are wildly distracting places to work. About 70 percent of U.S. employees now work in open offices, according to the International Management Facility Association. But the collaboration-friendly environment with minimal cubicle separations "proved ineffective if the ability to focus was not also considered," according to a new study by the design firm Gensler. "When focus is compromised in pursuit of collaboration, neither works well."
The key to making workers happy and productive is having a mix of spaces for different activities. Gensler found that workers spend more than half their time at work in deep focus and about one-fourth in collaboration, with the rest split between learning, socializing, and other tasks. Of course, office workers still spend most of the day at their desks, but when it's time to do some hard-core collaborating or learning, moving to a different environment can help them shift gears.
This is one of the luxuries Google is famous for. As Google's director of global design, Christopher Coleman, told Bloomberg Businessweek in April, "We found that they need a lot of diversity. There are so many ways to work—as a team, solo—and so many kinds of workers, from introverts to extroverts and so on. We create many different places so people can be as productive as possible—from formal and informal conference rooms to open spaces to stretching and yoga areas and gyms."
In an interview last week, Gensler's head of workplace design, Janet Pogue, outlined her views on the best way to achieve a mix of workspaces. She emphasized that it's best if workers can flow easily from one space to another, for example, by building different environments into a single area. Below, photos that help illustrate Pogue's ideas on office design.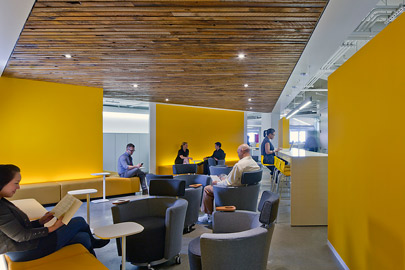 Focus: When the phone or a desk mate just won't stay quiet, workers need a retreat where they can focus, says Pogue. That can mean making meeting rooms or offices available for people to use—even though walls are unnecessary. Workers can focus out in the open, too, she notes, as long as they are away from whatever is sidetracking them.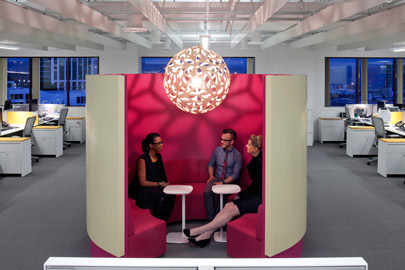 Collaborating: An open office is said to promote collaboration, but that doesn't mean your neighbor will appreciate when you've gathered your entire department next to his desk. A private or semi-private space is great for working with colleagues, especially if it's easy for others to join in. Keep these spaces casual—it helps loosen people up so they can discuss ideas more freely.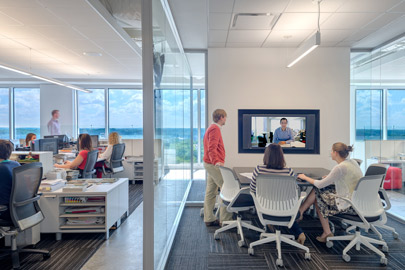 Learning: There's classroom learning, which can take place in a meeting room, and informal learning, which can happen at someone's desk. Either way, it's often useful to have access to technology and other work tools for this work mode.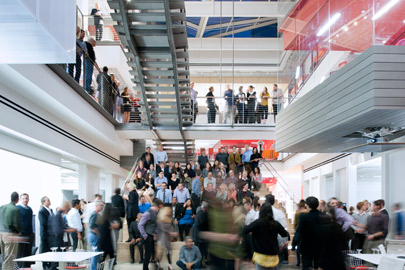 Socializing: This happens more naturally when people are bumping into one another, and that only happens if they get up and walk around. So, for starters, don't give everyone their own printer. Make them walk over to the copy room, which should be welcoming. Obviously, a cafeteria or break room (or basically any place with food) is always a great motivator for people to leave their chairs.
Before it's here, it's on the Bloomberg Terminal.
LEARN MORE