Mail.ru Outshines Facebook in Russia With Monsters on Mobile
Ilya Khrennikov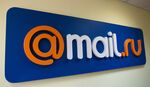 Mail.ru Group Ltd. is reducing reliance on advertising revenue in Russia and plans to expand against Facebook Inc. by luring mobile users with a combination of online communication and entertainment.
While online games in the U.S. and Europe have historically been based on subscriptions, the Russian company follows a free-to-play model developed in Asia by operators including Tencent Holdings Ltd., Dmitry Grishin, chief executive officer of Mail.ru, the country's largest social-network operator, said in an interview.
"We don't say: pay $20 or you can't go to the next level" of a game, Grishin, 34, said at Mail.ru's new 26-story headquarters in northern Moscow. "People can play for free, but they can purchase some extra features -- for instance, better protective ammunition in our military game 'Warface.' This model aligns interests of users and the company and at the end allows earning more money without coercion."
Mail.ru, controlled by Russian billionaire Alisher Usmanov, saw revenue from Internet value-added services, or IVAS, including sales of virtual gifts in social networks and extra features in games, surge 51 percent to $369 million last year. Mobile users often have phone accounts linked to their credit cards to pay for applications and this encourages spending. That makes IVAS even more important, Grishin said.
Virtual Gifts
"While advertising largely depends on economic booms and slowdowns, IVAS is a stable revenue stream," he said. "It's a very sticky thing. When some holiday or someone's birthday is coming, people are buying virtual gifts. It's pretty much the same culture as you have offline."
Mail.ru plans to boost total sales by as much as 28 percent this year. In 2012, revenue climbed 39 percent to about $680 million as online advertising rose 23 percent to $239 million.
"Our 'communitainment' strategy works really well for mobile devices as that's what people do on them -- they interact with each other and play games," Grishin said. "For many Internet companies it's a problem that people don't use their product on mobile."
The mobile advertising market in Russia will grow to about $216 million in 2015 from about $61 million last year, according to consulting company J'son & Partners. Meanwhile, growth in total Internet advertising in Russia is set to slow to a compound annual rate of 26 percent in 2013 to 2015, down from 45 percent in the last three years, according to a forecast in December from ZenithOptimedia.
ICQ Messenger
"While Facebook is a strong player globally, they are not so strong in Russia," Grishin said. "Local social networks are not only bigger than Facebook in Russia, but we are adding more users than Facebook." In mobile strategy, "you need to think about competition more broadly," he said. "It's not Facebook only, it's also a matter of how you're positioned against other communication products -- Skype, WhatsUp or Viber."
Mail.ru controls Odnoklassniki, Russia's second-largest social network, and owns a 40 percent stake in its bigger competitor VKontakte. The company also owns the My World social network and ICQ instant messenger, and runs Russia's largest e-mailing service.
Odnoklassniki had 39.4 million visitors in Russia in May, 27 percent more than a year earlier, while Facebook dropped 23 percent to 10.8 million, according to ComScore data.
"Mail.ru Group's portfolio of assets is very diverse," said Anna Lepetukhina, an analyst at Sberbank Investment Research. "Though the company sees communication and entertainment services at the core of its expertise, it's a very broad market with some services within it facing cannibalization, rather than complementing each other."
Exporting Games
Mail.ru shares have fallen almost 30 percent since February, when the company announced it would pay $899 million in dividends, distributing proceeds from selling minority stakes in Facebook, Groupon Inc. and Zynga Inc. The lockup period on Mail.ru's remaining 0.6 percent in Facebook expired in May, and the board is due to decide on the time and price to sell that holding, Grishin said.
Usmanov sold 7.4 percent of Mail.ru for $532 million in February and retains an 18 percent stake and voting control in the company. Naspers Ltd, Africa's biggest media group, owns 29 percent of Mail.ru.; and Tencent, China's largest Internet operator, owns 7.8 percent.
Mail.ru is already successfully exporting games including multiplayer online adventure "Allods," and mobile game "Juggernaut: Revenge of Sovering," which includes monsters and fantasy lands, Grishin said. The company may also expand abroad with communication products, Grishin said, declining to elaborate. Mail.ru said in October it will expand abroad under my.com brand.
International Growth
"The non-Russian-speaking audience can be potentially large for Mail.ru Group," Grishin said. "We believe that our products can be successful in foreign markets and are working hard to prepare them for international expansion."
Markets such as Turkey or Latin America are well suited for Mail.ru expansion, Ivan Streshinsky, head of Usmanov's USM Holdings Ltd., said in an interview.
"Now special networks appear for people with certain hobbies or occupations," Streshinsky said. "This could also be a good area for them to expand into."
Mail.ru's search engine was expanded to handle queries from all of its almost 40 million users worldwide, according to a statement today. Previously some were processed by Google's search engine, spokeswoman Ksenia Chabanenko said by phone.
Mail.ru's global depositary receipts fell 0.7 percent to $28.45 at the close in London, bringing the decline to 18 percent this year.
Before it's here, it's on the Bloomberg Terminal.
LEARN MORE