Bundesbank Cuts Growth Forecasts For Germany
Jeff Black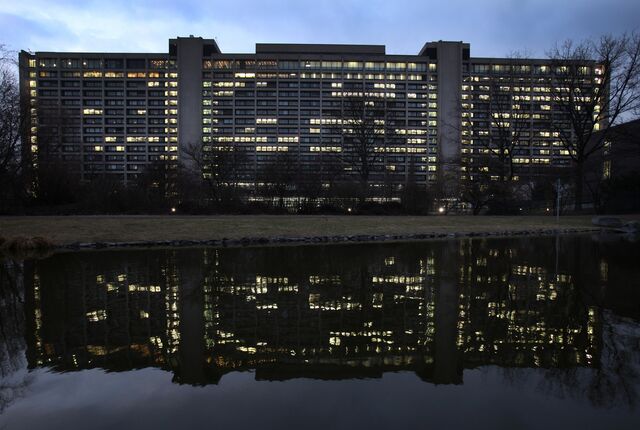 Germany's Bundesbank cut its forecasts for growth in Europe's largest economy for this year and next, while signaling confidence that the worst of the recession in the euro area is over.
The Frankfurt-based central bank cut its 2013 growth projection to 0.3 from the 0.4 percent predicted in December, and said the economy would grow by 1.5 percent in 2014, down from the previously-estimated 1.9 percent.
"Much will depend on whether the economic situation stabilizes in the euro-area crisis countries and whether expansionary forces will gradually gain the upper hand there," Bundesbank President Jens Weidmann said in a statement. "A sustained upturn in the world economy is just as important as a precondition for the growth path we have assumed."
While the German economy grew just 0.1 percent in the first three months of this year, business confidence rose in May for the first time since February, and a robust labor market is supporting domestic consumption in an environment of low interest rates. The European Central Bank yesterday kept borrowing costs at a record low of 0.5 percent while predicting a return to growth this year.
In the euro area, "the economy appears to be bottoming out," the Bundesbank said. Still, the central bank sees "continuing structural problems as standing in the way of a rapid improvement."
The Bundesbank said it expects "no meaningful stimuli" to the German economy in the form of a boost in demand from the euro area until 2014 at the earliest.
The outlook for inflation was revised up for this year, to 1.6 percent from 1.5, and downward for 2014, to 1.5 percent from 1.6 percent.
Before it's here, it's on the Bloomberg Terminal.
LEARN MORE