business
Is There a Future CEO in P&G's Reshuffled Ranks?
Returning CEO Lafley is expected to groom his successor from among seven newly elevated executives
By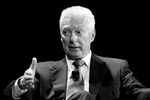 Two weeks into his new/old job as Procter & Gamble's chief executive officer, A.G. Lafley appears to be lining up his replacement. In the first big move since P&G's board summoned its former CEO out of retirement to replace Bob McDonald, Lafley announced a major reorganization to focus on four main business areas: baby, feminine, and family care; beauty; health and grooming; and fabric and home care.
Under McDonald, who succeeded Lafley in 2009, P&G struggled with weak growth and market share losses in many developed markets. The changes, effective July 1, "will help us get closer to consumers and become more agile with customers," Lafley said yesterday in a statement that identified seven executives. Part of Lafley's role upon his return was to identify and groom the next CEO. One executive dealt out was the head of pet care, Jorge Mesquita, who is leaving "to pursue outside interests," P&G said.
The newly elevated executives, with biographies (pdfs) linked to their names:
• Martin Riant, 54, will oversee baby, feminine and family care.
• Deborah Henretta, 52, will be in charge of beauty.
• David Taylor, 55, will head health and grooming.
• Giovanni Ciserani, 50, will oversee fabric and home care.
• Dimitri Panayotopoulos, 61, the vice chairman of global business units, was promoted to vice chairman and adviser to Lafley.
• Melanie Healey, 52, P&G's group president of North America and Global Hyper, Super and Mass Channel, will now report directly to the CEO.
• Werner Geissler, 60, vice chairman of global operations, will continue reporting to Lafley.
Analysts have reason to think one of the seven executives will succeed Lafley in the next few years. All have been with the company for decades. Healey, who was born in Brazil, counts as the "newest" executive hire with 23 years at P&G. Panayotopoulous, who began as a P&G salesman in England, has been at the company 36 years. During its 176-year history, every P&G CEO has either been an internally groomed candidate or a relative of William Procter or James Gamble, the immigrants who married sisters and founded the company in 1837 in Cincinnati.
Lafley has no specific timetable for how long he'll remain CEO, P&G spokesman Paul Fox said today. "He has said this is criteria-driven, not schedule driven," Fox said. "When he and the board believe he's achieved the objectives … then I think they'll reconsider it."
Before it's here, it's on the Bloomberg Terminal.
LEARN MORE