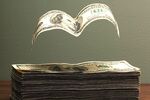 For years the U.S. Department of Veterans Affairs has been haunted by a tech problem. The agency books 80 million appointments a year at its more than 1,200 hospitals and clinics, each of which keeps track of its own schedules. The VA can't get the calendars to talk to each other so veterans can go to the agency's website and make an appointment wherever they need to be seen. After spending a decade and $127 million trying to fix the inconvenience, VA officials realized they needed a fresh approach. "One of the primary lessons we learned," says program director Steven Oster, "was that we needed to look outside rather than internally."
In October the VA challenged the public to help it build a better appointment system, and dangled $3 million apiece for the three best entries. The online competition is one of hundreds coordinated by Challenge.gov, a two-year-old federal program. Since September 2010 more than 16,000 people have participated. Outsiders have created technology for the Federal Trade Commission that blocks illegal robocalls, suggested ways the U.S. Army can safely airdrop aid packages in populated areas, and helped the U.S. Department of Justice predict when older body armor used by police no longer stops bullets.
Innovation through competitions with cash prizes isn't a novel concept for companies or philanthropists—think the X Prize for commercial space flights—but it's new for most of the federal government. Cristin Dorgelo is the first person to hold the position of White House Assistant Director for Grand Challenges. For the last year and a half she's been urging federal officials to run contests meant to spark innovation in the private sector or to solve puzzles for the government. Contests "help us set some very ambitious targets without having to guess in advance which team or which approach might work best" to fix a problem, she says.
Although there's no data on what the government's gotten for the roughly $40 million in prizes it's doled out, the Obama administration points to several successes. Philips now sells an LED bulb that won a $10 million U.S. Department of Energy competition; at $40, it isn't cheap—but it's supposed to last 27.4 years. An $80,000 National Cancer Institute contest spurred doctors at Vanderbilt University to create an app that suggests the best treatments when physicians plug in the genetic coding of a tumor.
Not every contest has a winner. NASA ended one that would have awarded $2 million for developing cables strong enough to carry an elevator up to space. (The materials have gotten stronger but aren't there yet.) The Administration on Aging's call for videos about "the role seniors play in connecting communities" attracted 10 submissions; the winning clip has only 1,716 views on YouTube. "It's easy to think, Oh, hey, let's just put something out there," says Sheila Campbell, an official with the General Services Administration, which is in charge of Challenge.gov. "Agencies are working towards making sure there is a real, meaningful question they're asking." Lynn Taliento, a principal at McKinsey who's analyzed innovation contests, calls Challenge.gov a promising work in progress. "So much energy goes into creating it, picking it, and announcing it," she says, but "the investment is not as high in the follow-up."
Jim Pietila heard about the VA contest at a health IT conference and decided his company, Pieran Health Technologies, would participate. "If $3 million isn't enough motivation for a small company like mine to want to win, then we shouldn't be in business in the first place," he says. Since January, Pietila and his staff have spent hundreds of hours working on their submission, and he's offered his employees a cut of the prize money if the team wins. If they don't, Pietila bets he'll be able to adapt the system for another client.
The winner won't necessarily lock up the VA's business; the agency will have to solicit bids for a new scheduling system. But by using the ideas generated in the contest, the VA will be able to tell potential contractors exactly what it wants—which Oster says could prevent delays and save millions of dollars. "I think it's a fabulous investment on the VA's part," says Pietila. "I think it's even better if we win."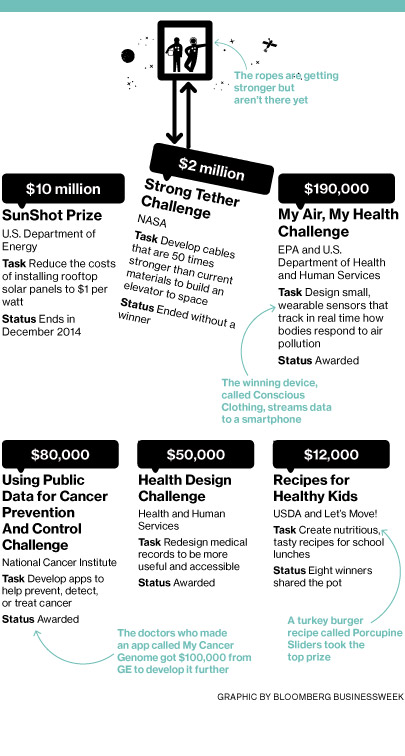 Before it's here, it's on the Bloomberg Terminal.
LEARN MORE