Ask the Expert: Can an MBA Help Launch a New Career?
Geoff Gloeckler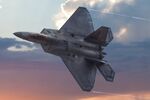 We get a lot of questions from potential business students in our forums, on Twitter, and via e-mail about all kinds of topics, from admissions to career services and everything in between. In the Ask the Expert feature, we take your questions and get them answered by the most qualified individuals we can find.
Today's question, edited for length and clarity, is about applying to B-school after retiring from a career in the military. It comes from a participant on the B-school forums (where use of real names is not required) who goes by the screen name MJ1.
MJ1 asks: "I'm coming up on retirement after 21 years in the Air Force, and I'm excited about starting a new career. I'm interested in portfolio management and have my eye on an MBA program. I've read some comments that hint that I'd be considered too old (43 at graduation) by most hiring managers. I have a lot of leadership/managerial/conflict resolution experience but have done zero work in the financial sector. What I'm trying to decide now, before I set out on a specific course, is if this path would be worth the investment of time and effort."
To answer MJ1's question, we reached out to Julie Morton, associate dean of career services and corporate relations at the University of Chicago's Booth School of Business. Morton's advice to MJ1 is applicable to anyone considering an MBA:
"It's exciting to think about launching a new career, and it sounds like you have a good idea of what you wish to pursue. While your experience might be more focused than the average MBA entering this field, I'd encourage you to put the same research skills you would use in portfolio management into researching if this career would be best for you. A few things to consider:
1. Why are you interested in portfolio management? Being interested in managing money is one thing; being sure that it's a career path of interest might be something different. Research the field, starting with online guides such as WetFeet and Vault and then moving on to resources like the CFA Institute's website, Seeking Alpha, GuruFocus.com, Barron's, and Institutional Investor. As you read, focus on the attributes of successful investors—to what extent do these mirror attributes you possess? Utilize your own network to have conversations with portfolio managers/investors.
2. Assuming you determine the job is for you, marry those job attributes with your own skills and background. What skills have you demonstrated in your military career that might be relevant? Leadership, managerial skills, conflict resolution to be sure. My guess is you might also have strong problem-solving skills and an ability to make tough decisions. This exercise could help you focus on an investment area: Might you be particularly well-suited to investing in distressed assets, for example—where you might have to make particularly tough calls? This kind of focus will help mitigate some of the risk potential employers might see as they consider your candidacy.
3. Does the school you've identified have a history of students and alumni in the investment management field? What is the school's reputation in this space? Your ability to tap into a rich network of alumni and students in the investment management field will be key to your success. You should also conduct research at the firm level, networking with employees of companies you'd like to work for post-MBA. Identify investment management firms that do business with the military—from defense contractors to tech firms—where your experience could be an asset, or that have a strong policy of hiring veterans.
An MBA, and a career change of the magnitude you're considering, are both hard work. It sounds like you are certainly accustomed to hard work, but the degree to which you are passionate about and committed to this new path will be what determines if it's worth the investment of time and effort—once you are sure it's a path to which you are suited and that your MBA program can support."
Have a question for a B-school expert? Post it in our forums or tweet it to us with the hashtag #bschoolexpert, and we'll get it answered for you.
Before it's here, it's on the Bloomberg Terminal.
LEARN MORE