New Yorkers Plugging Ears Stall FAA Replacing Radar
Alan Levin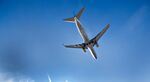 Janet McEneaney, like many of the 2.3 million residents of New York's borough of Queens, has put up with the intermittent roar of jet engines her entire life. Last year was different.
The U.S. Federal Aviation Administration began testing a new departure route from LaGuardia Airport eliminating the lazy left turns over a several-mile-wide swath of the borough in favor of a direct route to save fuel, cut emissions and reduce delays.
That's when McEneaney, a 62-year-old lawyer and grandmother, noticed the new path went over her Bayside home.
"It started at 6 a.m. and it went continuously until midnight every day," she said. "It was so pronounced and noticeable that you could not talk in your house."
Airports and neighborhoods near them have long been adversaries over noise, with disagreements fought and resolved locally. This time, a protest movement organized by McEneaney has grown to 360 members and won over two U.S. lawmakers, setting up a clash of environmental priorities that threatens to further stall the FAA's $42 billion rebuild of the national air-traffic control system.
While the FAA has made progress, that effort has been marked by delays and cost overruns for required technology such as a new computer system to track high-altitude flights.
FAA Powers
Congress last year gave the FAA more power to create new routes without extensive reviews. Now, U.S. Representatives Steve Israel and Grace Meng, Democrats representing parts of Queens, along with some local elected officials and McEneaney's group, have demanded the FAA do an environmental assessment of the new route for LaGuardia departures. The FAA granted final approval for the route March 11.
There may be legal action if the agency doesn't agree, McEneaney and New York State Senator Tony Avella said in interviews.
"The FAA's in for the fight of their life," Avella said. "These are communities that are very well politically connected and they know how to organize. We're not giving in."
Similar battles are playing out across the U.S. as the FAA begins what it calls the Metroplex initiative, which will create more efficient routes in 21 metropolitan regions.
In Minneapolis, the plan is on hold because of noise objections even though total sound levels in the region won't change, Patrick Hogan, a spokesman for the Metropolitan Airports Commission, said in an interview.
Boston Route
The FAA today approved a new route for planes taking off from Boston's Logan International Airport after finding it "will not produce significant" noise, the agency said in an e-mailed statement. The flight path was opposed by state and local elected officials, according to FAA documents.
The three major airports around New York City -- LaGuardia, John F. Kennedy International and Newark Liberty International - - have been among the most congested and delayed in the U.S. for more than 40 years, a 2010 Transportation Department inspector general report found.
The combined 1.2 million flights there in 2012 made it the world's busiest metro air corridor.
The three airports are so close together that controllers often can't use all four runways at Kennedy without interfering with planes leaving LaGuardia, located 10 miles (16 kilometers) to the north, Joseph Bertapelle, JetBlue Airways Corp.'s director of strategic airspace programs, said in an interview. JetBlue's home base is Kennedy.
Delays Reduced
That prompted the FAA, along with Delta Air Lines Inc., to develop a route called the TNNIS Climb, for flights taking off from LaGuardia to the southeast toward Kennedy. (Pronounced "tennis," it was based on a route that directed planes away from the U.S. Open complex, where matches are sometimes punctuated by jet noise.)
Pilots flying TNNIS make a sharp left turn that keeps them away from Kennedy's airspace. New GPS navigation equipment in cockpits ensures that planes don't stray off course.
During a five-day period in February 2012, only 12 planes arrived or departed late at Kennedy due to local congestion while the TNNIS Climb was in use at LaGuardia, compared to 204 delays during a similar period in September 2011 without it, according to a National Air Traffic Controllers Association newsletter and FAA documents. NATCA is a union representing the 15,000 FAA-employed controllers.
Additional Runway
The new routing allowed Kennedy to use an additional runway that was unavailable for decades, according to the union.
"This type of procedure is central to the transformation of the nation's airspace to the Next Generation National Air Transportation System, known as NextGen," the FAA's air-traffic chief, David Grizzle, wrote to lawmakers Israel and Ming on April 29.
Betsy Talton, a Delta spokeswoman, didn't respond to e-mail and phone requests to arrange an interview.
McEneaney said she began noticing the noise in June, four months after the FAA began a six-month test of the new procedure. Planes flying the TNNIS Climb follow a narrow band from Flushing to Bayside near Little Neck Bay. Planes on the route are lower and therefore louder, she says.
"Last summer we had days when they were 20 seconds apart and so low you could see the markings on the planes," McEneaney said in an interview at the Bayside diner where the group she heads, Queens Quiet Skies, meets.
The first meeting of Queens Quiet Skies drew a standing-room crowd at the Terrace Diner, McEneaney said in an interview over a plate of scrambled eggs. The group now has an e-mail list of 360 and is adding 10 or 20 people a week, she says.
'Doesn't Compute'
The FAA twice analyzed noise from the new route last year, finding the differences weren't significant enough to trigger a full environmental impact study, according to agency documents.
The agency says the TNNIS Climb is almost identical to a route that has been used at the airport for years and will be in use less than 18 percent of the time.
"This doesn't compute to our local view at all," Henry Young, a consultant on environmental noise who is assisting McEneaney's group, said in an interview.
Young and McEneaney said the agency engendered mistrust by failing to alert local residents of the new route.
"We acknowledge we could have done better outreach about the test and could have provided better information in this case and we are improving outreach processes," the FAA's Grizzle wrote in the April 29 letter.
Review Group
After a May 15 meeting with lawmakers, the agency agreed to create a group to review the environmental study, according to an e-mailed agency statement.
Balancing conflicting environmental needs -- in this case noise versus fuel emissions -- is a common issue faced by policy makers, Carl Pope, former executive director of the Sierra Club who now is a San Francisco-based consultant on sustainable energy, said in an interview.
The FAA shouldn't be deterred in attempts to improve fuel efficiency because some residents will get more noise, especially if total noise declines, Pope said.
"You've got to avoid the squeaky wheel problem," he said. "You'll never get anywhere and this is a serious problem in many, many environmental arenas."
Before it's here, it's on the Bloomberg Terminal.
LEARN MORE