Colleges Help Rich Students With Merit Aid. The Poor Get Bigger Bills
Merit aid attracts talented students while the needy get less
By and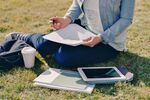 Colleges are using financial aid to lure rich students while shortchanging the poor, forcing those most in need to take on heavy debt. Almost two-thirds of private institutions require students from families making $30,000 or less annually to pay more than $15,000 a year, according to a report released in May by the New America Foundation, a public policy institute in Washington.
The research—analyzing U.S. Department of Education data from 479 private nonprofit four-year colleges for the 2010-11 school year—undercuts the claims of many wealthy colleges that financial-aid practices make their institutions affordable, says Stephen Burd, the report's author. "Colleges are always saying how committed they are to admitting low-income students—that they are all about equality," he says. "This data shows there's been a dramatic shift. The pursuit of prestige and revenue has led them to focus more on high-income students."
Colleges often cut their tuition to lure students unable or unwilling to pay the full sticker price. Private nonprofit schools offered an average discount of 45 percent in 2012, an all-time high, according to a May report by the National Association of College and University Business Officers. But to increase their standing on college rankings, more private colleges are giving merit aid to top students, who are often affluent, while charging unaffordable prices to the needy, according to the New America report.
The share of high-income students receiving grants from any source—colleges, the federal government, or the states—rose to 18 percent in 2007-08 from 13 percent in 1995-96; the proportion of low-income students getting those awards fell to 37 percent from 41 percent. To a lesser extent, public universities are using some of the same practices, Burd says.
Colleges use merit aid for talented middle- and upper-income students because it is less costly than pursuing similar prospects from poor families, according to Catharine Hill, president of Vassar College. "Unfortunately this kind of choice further contributes to the income inequality that has increased significantly in the United States over the last three or four decades," Hill wrote in an e-mail. "Our nation's commitment to equal opportunity and social mobility is at risk."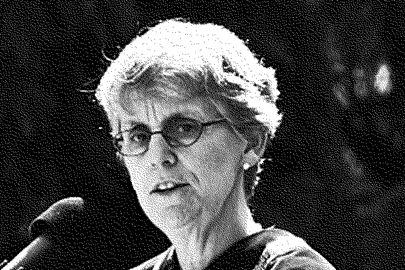 Many of the most selective and wealthiest colleges, including the eight members of the Ivy League, award aid based only on financial need. Less selective colleges often offer tuition reductions and merit aid to lure students to fill their seats. Boston University and George Washington University are among the schools that appear especially pricey for poor families. Boston University charges students whose families earn $30,000 or less an average "net price"—costs after scholarships—of $23,932, and George Washington University charges $14,670, the report says. Both offer merit scholarships, which aren't based on need, according to their websites.
The figures for Boston University represent averages, and needy students with strong academic backgrounds often get more aid, as much as the full cost of attendance, according to spokesman Colin Riley. "We are very concerned about being affordable," he says. About 60 percent of George Washington undergraduates receive financial aid, according to Michelle Sherrard, a spokeswoman. "We are committed to ensuring the affordability and accessibility of a George Washington education," she wrote in an e-mail.
The report praises Vassar, Amherst College, and Grinnell College. All reported that more than 20 percent of their students had Pell grants—federal scholarships for needy students—and all required low tuition payments from students whose families earn $30,000 or less a year. At Amherst, those students pay almost nothing, while Vassar seeks an average of $5,706, according to the report. Along with subsidizing tuition, Amherst gives funding for expenses such as bedding and clothes for seniors' job interviews, says Tom Parker, dean of admissions. "If you want to be diverse," he says, "you can't be diverse on the cheap."