The Perils of Options Investing
by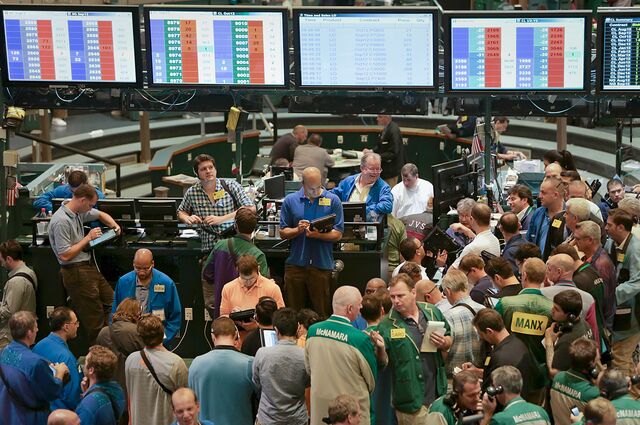 Retail investors, still reeling from the aftermath of the financial crisis, prefer bond funds to equities, this recent Bloomberg story shows. As the story points out, ''after getting burned by equities in 2008, when the S&P 500 plunged 38 percent, investors have been slow to warm up to stock funds again. In the four years ended 2012, investors pulled $307 billion from equity mutual funds in the U.S., according to the Washington-based Investment Company Institute.''
Investors have been pouring money into balanced funds recently, as this story notes , so their reluctance to embrace stocks may be lessening. A spike in stock trading volume would make brokerage firms happy, although they haven't exactly been sitting on their hands while the retail investor crowd piled up their cash. To make up for the decline in investors' appetite for stocks and the loss of trading revenue, brokerage firms have been pushing options trading, The New York Times reported Friday.
Options are contracts that give purchasers the right, without the obligation, to buy or sell a security, a commodity or an index's cash value at a set price by a specific date. They're generally used to generate income, improve returns, hedge against declines or speculate on market performance.
Bloomberg News also took an in-depth look at this trend, about two years ago. The conclusion of both reports: The brokers benefit, you perhaps not so much.
An analysis done for the New York Times by SigFig , a company that tracks 200,000 retail investors, showed that people who traded options last year received only about one-fifth the returns of people who didn't -- 1.1 percent compared to 5.1 percent, according to the story.
As Bloomberg reported, options are profitable for brokers because they have high commissions and because, as investors become more educated on options, they use more complicated strategies requiring multiple contracts, according to a study by the Boston-based research firm Celent.
The takeaway: If you want to use options as part of your investment strategy, be sure it's with money you can afford to lose. And remember, they can be complicated and volatile.
If you've used options, what has your experience been? Let us know in the Comments section.
Before it's here, it's on the Bloomberg Terminal.
LEARN MORE