Turkey's Thriving Business in Hair, Beard, and Mustache Implants
Sarah A. Topol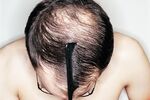 Sitting in the spotless white headquarters of the Istanbul Hair Center, Akeelesh says he feels no pain at all. And despite the raw skin with dots of blood at the follicles across his frontal scalp, the visitor from England is beaming.
Akeelesh, who declined to give his last name for privacy, lost much of his hair to an infection when he was a teenager, and he thought his receding hairline just wasn't natural. It bothered the 23-year-old pharmacology graduate and took a toll on his social life. One of his neighbors had come to Turkey for hair implants, and Akleelesh watched with interest as the older man's procedure took root. Over the course of a few months, the middle-aged man was transformed. "He was old, but he looked young," Akeelesh remembers, "He was getting confidence."
So Akeelesh did some research online and found Istanbul Hair Center, a clinic specializing in hair transplants with a multilingual website that explains the procedure, books client's hotels, and provides airport pickup. He peppered the transplant center's outreach coordinator with questions and decided to take the plunge. His friends and family "were worried, but I just took the chance. I already lost the hair, so I can't lose more," he says, laughing. And while he can't stop grinning about the results, he's also happy about the price—he could have spent $9,100 for the surgery in England; instead, he dropped $2,860 to do it in Turkey, including accommodations.
Akeelesh is one of a growing number of foreigners traveling to Turkey for medical procedures. At the crossroads of Europe and the Middle East, Turkey prides itself on providing the same quality of medical care available in the West at a fraction of the price.
In 2012, roughly 270,000 of the 31.7 million tourists who visited Turkey came for medical treatment, pumping $1 billion into the economy. Many come for cosmetic therapies, including rhinoplasty, liposuction, and thermal spas, but according to those in the medical tourism industry, the real money is in hair.
"Men's only attribute of beauty is their hair. They can't wear makeup," says Meral Tala, managing director of Istanbul Hair Center. "It's the symbol of health or beauty. They don't have anything else you can see." The Istanbul Hair Center reports they treat 70 to 80 medical tourists every month—nearly twice as many patients as they saw last summer. Most come from the Middle East, with half of their foreign clients coming from the United Arab Emirates, Qatar, and Saudi Arabia.
"Eight years ago our foreign customers were Turks living in Europe, but in the last three years there are more people coming from Europe and the Middle East," says Tala, who thinks customer satisfaction and word of mouth advertising has really propelled business. "In the last three years, the success rate of operations has increased tremendously, and when Turks and some foreigners came here and saw that the procedures done here in Turkey were making a difference, this created a buzz. That's the best reference: results."
Typically, men come for four days to one week. The first day their scalp is analyzed and a graft spot is chosen, usually from the back of the head, where many balding men retain hair. Other options include chest and shoulder hair. The next day they head to the operating room—the procedure can last eight to 10 hours, with about 7,500 root implants. After that comes postoperative care. The following day, patients can fly home. Full results are expected six months after the operation.
Tala explains that a prime stimulus for transplants is an upcoming nuptial: "Many people want to have more hair before their wedding day, for no one to say, 'Aw, the groom is a little bald, huh?'"
Facial hair implants form a small but growing portion of procedures. ROTA Hairtrans, another hair transplant center in Istanbul operating out of a private hospital, performs a handful of facial hair transplants every month, mostly for Middle Eastern clients. "In Turkey, it is called köse—baldness of the face," says Ismet Yilmazer, director of ROTA Hairtrans. "In society, a man wants to be like a man. If he cannot grow a beard, and he looks amongst his friends and he's the only one who can't, he has a complex."
Suheir, a 30-year-old policeman from Saudi Arabia agrees with that assessment. Suheir couldn't grow a beard and read rave reviews of transplants in Turkey on Internet forums. He decided to give it a try. With his lower face covered in a white gooey wash, the postoperative treatment for newly implanted follicles, Suheir explains the allure of more facial hair: "In my country, this is important—it differentiates a man from a woman. It makes a man look good."
Though he reports he's in a lot of pain, Suheir hopes the treatment will be worth it. The night of his procedure he had already began fielding questions from friends back home interested in having their own beards done. "I told them they have to wait to see how it goes for me. I will recommend it if it's good," he says.
Clinics are not the only ones to take advantage of the new trend. In the past few years Turkey has seen a rise in travel agencies catering specifically to medical tourism. Working with partner agencies overseas, Flight to Health, a travel agency that opened in June 2011, liaises clients with 10 doctors in Istanbul who perform a variety of procedures, from hair transplants to fertility treatments.
With Turkey's current account deficit, the government is pushing for more tourism dollars to hit the local economy. Founding partner of Flight to Health, Dr. Özgüç Takmaz, explains that the government offers subsidies to hospitals to travel to trade fairs, brings medical specialists on ministerial trips aboard, and even subsidizes individual flights to patients coming for complicated medical procedures.
"I think in the coming four to five years, with the investment and subsidies provided by the government and private investors, the sector of medical health tourism will really boom," says Dr. Takmaz. "The real aim is to have the bulk of people come for really important procedures here." The Turkish government hopes the more complex operations will double medical tourist numbers in the next two years, to bring in $7 billion.
Back in the ROTA HairTrans waiting room, Qatari cousins Abdel Rahman and Mohammed are less concerned about the Turkish government's grand plans and more interested in the fate of their newly implanted hair follicles. Asking nurses repeatedly if their scalps look normal, they wait for their postoperative checkup. Abdel Rahman smiles when asked why he chose to do the procedure. "We want to look young and to look good," the 53-year-old policeman says. "We heard Turkey was very well-known for hair transplants. Before people were saying, go to Bangkok, Thailand, or France, but now everyone says, 'Go to Turkey.'"
Before it's here, it's on the Bloomberg Terminal.
LEARN MORE