The Reese Witherspoon Lesson: Never Ask, 'Do You Know Who I Am?'
by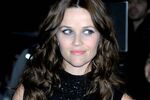 A question so condescending, so pompous—and yet delivered with such frequency that workers in the service industry actually keep a stock answer ready for it, as if holstered and prepared to fire. Cleopatra may have posed a version of it. So did King Lear, during an egomaniacal tantrum. But not Reese Witherspoon, the supposedly anti-Hollywood starlet who floats on down-home, Southern-bred charm? Yep, afraid so.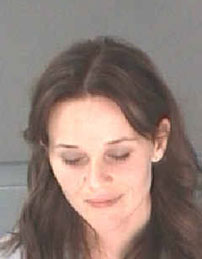 After her husband, agent James Toth, was stopped by Atlanta police on April 19, Witherspoon, who was riding shotgun in the car, drunkenly attempted to threaten the officer with the self-inflated, tone-deaf question: "Do you know my name?" The answer, it turns out, was no, the officer didn't know. And he didn't care. She was arrested for disorderly conduct while her husband was charged with driving under the influence. On April 22 the Legally Blonde star released a statement apologizing for her behavior.
We got to thinking: Does this age-old question ever work? Is there any good that can possibly come of it? And how do first-rate maître d's and hotel concierges handle the situation when asked, "Do you know who I am?"
Herewith, a few notable responses:
Frank Laino, head concierge at the Stafford Hotel, London:
"We have a joke around here: If someone asks, 'Do you know who I am?' The answer is, 'Why, have you forgotten?' Obviously, we can't say that. I think normally when you've gotten to that point that someone is asking the question, it's gone beyond the point that it's going to help. Sometimes, the reception staff get it for a room upgrade. As a professional, I think in that situation you have to be polite and courteous. If the person is a real VVIP and it was something that could really damage your business, you would be unprofessional if you didn't acknowledge it, perhaps. But it all depends on the context. If they're being unreasonable or insulting, it doesn't matter who that is. You'll acknowledge them and say how it's not going to help."
Jess Levine, Maitre d' at the Lion, New York:
"It's rare that I hear it—but when it is said, it is most often followed by, 'I know the owner.' Claiming to know the owner is much more popular at the Lion. I usually get a little cheeky and reply, 'So do I.' I then say, 'But please give me just a moment, let me see what I can do.' This is the hospitality business and I do try to accommodate everyone as best I can. In the end it is always best to give the people what they want, even if they are acting unreasonably. Being at the door, a maitre d' sets the tone for the entire evening, so we do our best to make their first impression a positive one. If a guest has a bad experience at the door, that negative energy may linger throughout their dinner. We never want that negativity to result in a call to the owner or a bad review online. Either way, the owners will find out."
Matt C., co-owner and managing partner of Elite Parking & Hospitality, a valet service for New York and the Hamptons:
"Honestly, we don't hear it that often. Sometimes you hear it if a guy is trying to be a tough guy. Sometimes we don't give keys back if they're intoxicated. That's when people will be like, 'Do you know who I am?' We just go and have the manager deal with it. We're an independent company from the restaurants and so forth. With the valet, we're just guys running outside. We have had celebrities and athletes, but they're usually coming in with their own drivers. The celebrity cars have been nothing but nice to me. It's mainly wannabe rich guys, tough guys."
Before it's here, it's on the Bloomberg Terminal.
LEARN MORE