MBAs Forgo Summer Internships for Startup Work
Schools are helping students hone their entrepreneurial skills
by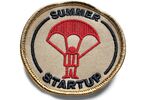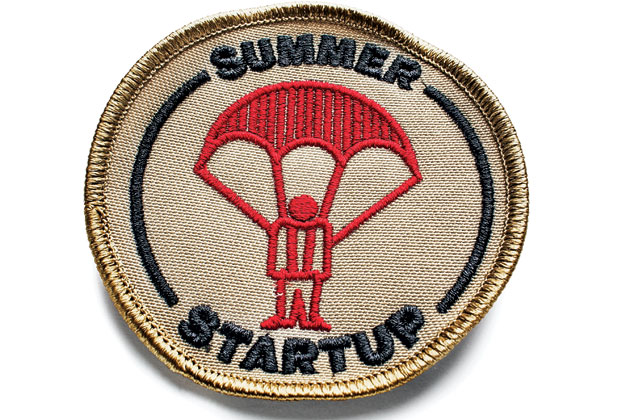 While some of his classmates earned $8,000 a month or more working as interns at hedge funds or private equity firms, Andrew Ward spent the summer of 2011 starting a business and living in a one-bedroom, fifth-story walkup in Manhattan with two friends. "The summer at business school is a pretty low-risk time," says the 28-year-old Wharton MBA 2012 grad. "I wanted to make the most of it by doing the riskiest thing possible."
They're still a minority, but the number of MBA candidates sharing that attitude is growing, judging from data compiled by B-schools' career service offices. At the University of Pennsylvania's Wharton, 9 percent of this year's graduating class either founded a company or worked at a startup last summer, up from 7.5 percent the prior year. At Harvard Business School, the comparable figure was 13 percent, up from 9 percent in 2011—marking the first time more students interned at startups than at investment banks or buyout firms. Nine percent of this year's graduating class at Stanford spent last summer launching a business.
Students who take this nontraditional route tend to make a lot less than their classmates over the summer. At Wharton, interns at startups earned about $3,200 a month, less than half of the school's reported average monthly internship salary of $7,060. Harvard says its student interns at startups made around $4,050, well below the $7,000 median for the school. Students launching their own businesses typically collect no salary.

At Harvard, a fellowship program awards first-year MBA students an average of $6,000 for the summer so that they can launch their own company or intern at an early-stage startup that otherwise couldn't afford MBA interns. Applications to the program increased 23 percent in 2012, and the school released more funds to support a total of 81 students, according to Meredith McPherron, director of Harvard's Arthur Rock Center for Entrepreneurship. Stanford and Wharton have similar programs.
Business accelerators have become another popular destination for first-year MBA students looking to start a business over the summer. These programs, which support startups through a combination of grants and mentoring, legal, accounting, and other services, are highly competitive and frequently reject applicants who aren't committed to dropping out of school if their companies flourish. "I made a spreadsheet of 55 or 60 accelerator programs of all different flavors. Some paid, some didn't, some took equity," says former Harvard student Danielle Weinblatt, 29. Weinblatt was accepted into Dreamit Ventures in 2011 and has since raised $1.2 million from investors for her New York-based business, Take the Interview, which develops software employers can use to screen job applicants. After dropping out, she encountered another obstacle that student entrepreneurs must plan for: "Any outstanding student loans kick in and you have to start paying those at a really rapid rate," she says.
While career services offices have traditionally focused outreach efforts on large employers of MBAs, such as McKinsey, PepsiCo, and Deloitte, many now seek to forge ties with venture capital firms that might hire MBAs for the companies they back. In February, Wharton made its first formal presentation promoting the value of MBA hires to companies funded by Kleiner Perkins Caufield & Byers and Kosla Ventures. One big attraction: VC-backed startups pay starting salaries that track average MBA pay. Wharton reports that 2012 graduates who took full-time positions at such firms earned about $110,000, with nearly all receiving an equity stake. That compares with the school's average 2012 MBA starting salary of $120,702.
Wharton's career office frequently hosts events that bring investors and founders to its satellite campus in San Francisco. "The space is so networking-driven, and there's not always a concrete job on the table," says Michelle Hopping, a staffer in Wharton's career services office who manages relationships with startups. "Getting students face to face with people is a big win for us."
Such encounters may lead to full-time job offers, internships, or introductions to potential investors, and schools say summer is an attractive time to exploit those leads. "Obviously, some students are testing a business idea to see if it will gain traction," says Pulin Sanghvi, career services director at the Stanford Graduate School of Business. "Simultaneously, I think what they are doing is testing themselves."
Ward's company, a website that aggregated daily deal offers, folded at the end of the summer. Still, the experience helped him land a job after graduation as director of business operations at Curalate, a Philadelphia-based startup that helps companies track their presence on social media services such as Pinterest and Instagram.
That's the beauty of this type of summer internship, Sanghvi says. If they don't pan out, "students can return to school their second year and decide what they want to do."
Before it's here, it's on the Bloomberg Terminal.
LEARN MORE